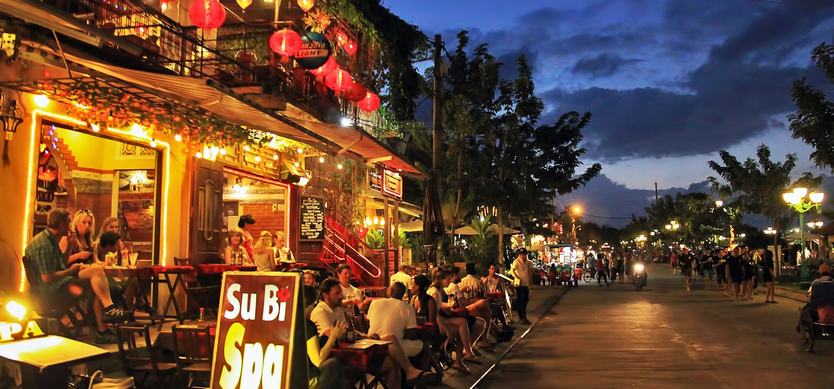 With the poetic and ancient beauty, Hoi An is an appealing tourist destination for visitors with loads of beautiful beaches. Here are some specific tips for travellers to be safe when experiencing Hoi An nightlife
Dress
Hoi An is not like Hanoi or Saigon, the tourism industry here is rather new, and people still live off the land and the most influential fashion trend to hit the streets is the two-piece pyjama set. If you stroll around, both daytime and nighttime, with flesh-flashing clothes, then you will not receive much respect from locals.
Leave your key at the hotel
It is the best for you to leave your key at the hotel because most hotels in this old town will close after 10 pm if there is no evidence all guests have not come back or retired for the entire night. If your key is there, then the hotel receptionist will often not lock up till you safely come back. It means if you meet trouble outside your hotel, then you can alert them and get into.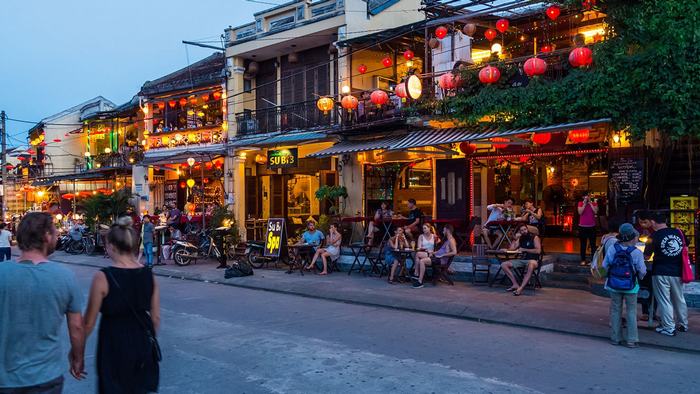 Wander around Hoi An Street
Plan in advance
You should make sure that you know how to get back to your hotel after having a night out in Hoi An. If you change your plan, you should make sure that the friends who go with you aware of it. Or, if you bail out early on your own, get the bar serve to arrange you a taxi directly to your hotel.
But if you do not have much time, Hoi An City Tour Half day would be an ideal option.
Be aware of the cost
If you are not good at remembering how much booze you have ordered, then at the end of the night, the bill may get unpleasant so much. Many foreign tourists said that they surprised that how fluently the Vietnamese bar staff speak English regarding payment. Well, that may be because they practised such conversations nightly, over 40 times. Yet, make sure that you know what is included in your deal before paying.
Noise
Do not make noise in Hoi An and most other areas in Vietnam after 9 pm. No matter how passionate you are for loud music, once you have closed the door and are outside, you should keep it off. Usually, noise often attracts trouble.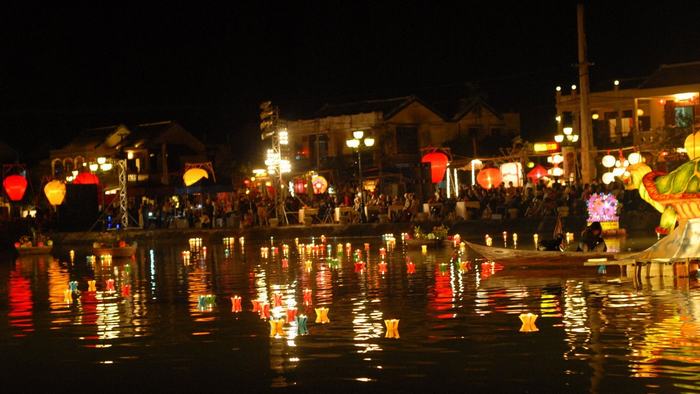 Hoai River at night
Avoid trouble
If someone in the bar gets uncontrollable and even annoys at you, do not disturb them as you may attract trouble. If you could not avoid it, then you can get help from other people who can call the police. The situations could rapidly escalate, and a small communication mistake could trigger a cultural misunderstanding, particularly where the drink gets involved. You should not try to be the hero.
Xe om (Motorbike Taxi)
If you choose "xe om (xe ôm)" as a means of transportation, then you should be vigilant. Negotiate the price and wear a helmet before getting on. A tip for you is that it does not cost much more than 150,000 VND for you to travel around the town by taxi, and 70,000 VND by xe om if your hotel is in Hoi An. If you find yourself in trouble with xe om driver, then you should take control of the situation until you arrive at your hotel and get the help from the night watchman to negotiate or handle the situation.
In case something bad happens, you should report it to the local police. However, compared with other countries like Thailand, Vietnam is still a much safer place for tourists. So, take it easy!
Hoi An, one of 50 cities that people should not miss visiting at least once in the life, is beautiful at night, yet maybe, it becomes most charming when all the shops and clubs close and there are not many tourists. Since this old town comes back to its old silent look, and you can feel all its beauty.
This list of suggestions for Hoi An nightlife hopefully has helped you note down some exciting places to visit and things to do in Hoi An at night. If you have any contributing ideas about this topic of Hoi An nightlife, feel free to leave your words below this post. We will feedback as soon as possible!