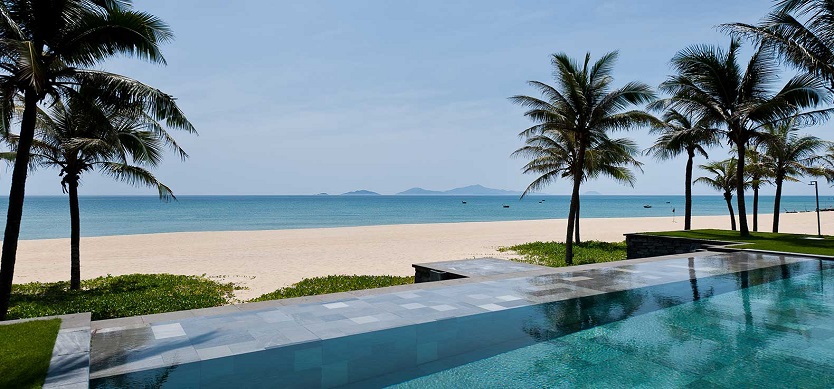 Hoian is featured by narrow roads that bring simple but attractive beauty. Hoian Ancient Town appeals to a great number of tourists at home and abroad as well when they get the opportunity to set foot on this unique land. However, not everyone knows that Hoian also owns charming beaches. After that, let us introduce you amazing beaches in Hoian Vietnam.
Cua Dai beach
Only five kilometers from the center of Hoian Ancient Town, Cua Dai beach is one of Hoian's most popular tourist destinations. This beach can compare to a gorgeous and shy girl. The beach has a wide area and is covered with ivory and fine sand. The sea water is clear and blue. In the daytime, the sunlight is reflected in the water surface. When the night falls, the bight light of the moon casts a shadow on the water. In every moment, Cua Dai beach has its own beauty. Therefore, almost all visitors usually remind of the peacefulness of the poetic beach.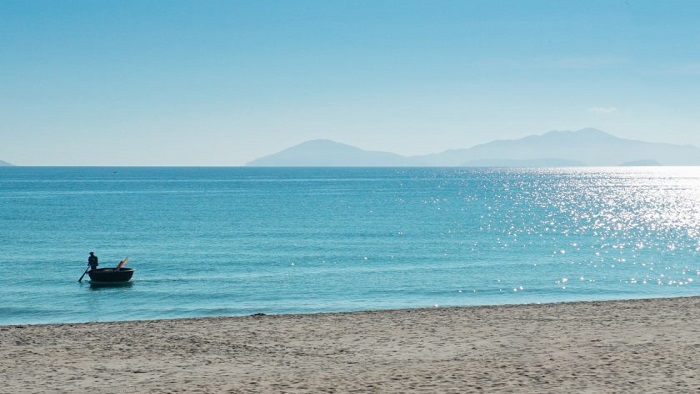 Amazing beaches in Hoian Vietnam
Binh Minh beach
Binh Minh beach is located in Thang Binh and lies between Hoian Ancient Town and Tam Ky city. This is seen as a perfect natural picture that makes a great impression on visitors from various places. The sandy beach here is very white and the scene is extremely wild. Binh Minh beach is a good choice for those who want to explore the tranquil scene of the immense sea. Not too far from the center of Hoin, Binh Minh beach makes visitors feel as if they stepped into a new world.
Ha My beach
Ha My beach, which is located in Dien Duong Commune, Dien Ban District, also draws a lot of domestic and international tourists. First of all, the beach owns a favorable location, particularly, it lies on the coastal road connecting Danang city and Hoian Ancient Town and is just 6 km from Marble Mountain. The beach is characterized by sloping white sand beach, clear blue water which slow-moving clouds are reflected on. Ha My beach has an unspoiled scene and offers fresh air. Besides, the stretching poplar forest gives the shade to help tourists relax. Moreover, Ha My beach is famous for many fresh seafood dishes.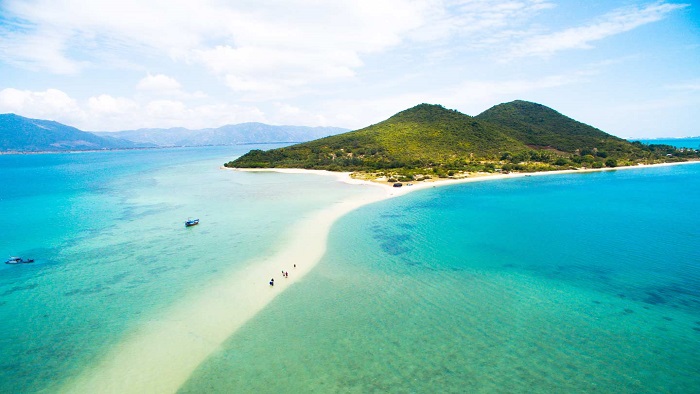 Amazing beaches in Hoian Vietnam
An Bang beach
Of the beaches of Hoian, An Bang beach is regarded as the paradise of sea lovers. Different from other crowded and bustling beaches in Vietnam, An Bang beach brings a quiet atmosphere. The beach has the turquoise sea water and fine white sand beach. As a result, this place is ideal for visitors to swim in the sea and sunbathe. An Bang beach, there are many bars and restaurants that provide full of services for visitors. Coming here, besides sunbathing, you can take a rest under the palm trees to breathe the sea breezes or rent a skateboard, a canoe and a ball for entertainment.
The article above provides you with some information about famous beaches in Hoian. A long journey to Hoian certainly gives you fun moments when you watch breathtaking beaches and take part in beach activities.