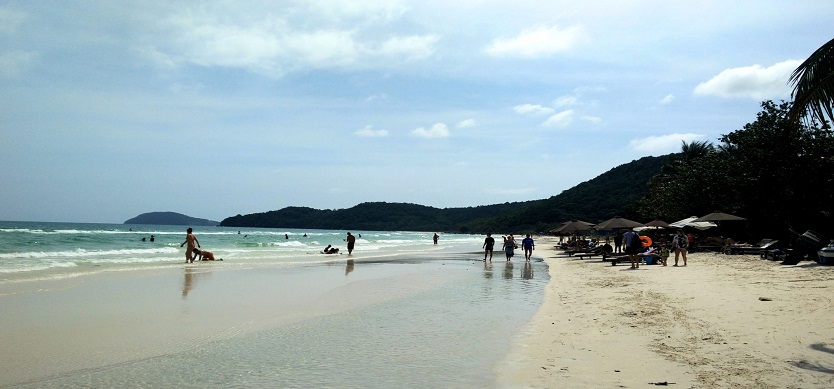 Differences Between Phu Quoc and Koh Samui
Phu Quoc Island is the wonderful destination in Vietnam and Koh Samui is a paradise island of Thailand.
Recently, almost tourists concern between Phu Quoc Island and Koh Samui before deciding what is the best place for traveling.
Therefore, the post will show differences between Phu Quoc and Koh Samui to all readers to help you have the right deciding on your Phu Quoc Honeymoon 4 days.
1. Location
Koh Samui is an island in Surat Thani province in south-central Thailand. This is a paradise for couples to enjoy the honeymoon. There are a lot of tourists when visiting the place surprising before the beauty of the island which is considered as the paradise in the real land. Due to the geographic location far from Bangkok is in the south, the visitors are mostly foreigners. Koh Samui is also suitable for families on holiday by the beach and not too crowded.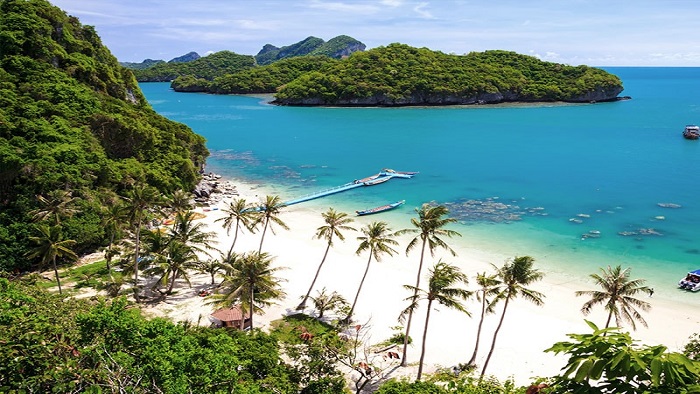 Koh Samui
In the south of Vietnam, Phu Quoc Island is one of the most wonderful places to visit. Traveling in Phu Quoc, you can immerse yourself in the blue water, breathe the fresh sea breeze, stay at the soul at Tranh stream and enjoy fresh seafood. Furthermore, Phu Quoc is becoming a popular and famous travel destination in Vietnam, so you can easy to get the place from any land in Vietnam.
2. Time for traveling
In fact, you can visit Koh Samui most time of the year. If you want to visit pretty Koh Samui Island, you should avoid the time from October to December because it is the rain season in there. If you visit in the time, you can not enjoy the beach's activities and travel as much as you want. Furthermore, due to Koh Samui located far from the center, so you should spend 3 days 2 nights or more in there to visit all wonderful destinations in there as well as enjoy all imposing things on the beautiful island.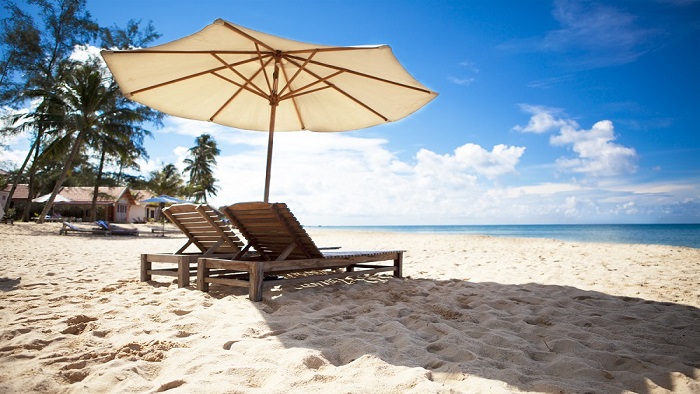 Phu Quoc island
Different from Koh Samui Island, Phu Quoc Island has a tropical monsoon climate with two distinct seasons including the dry season from November to April and the rainy season from May to October. You can rest assuredly travel to Phu Quoc at any time of year because the average annual temperature is only about 28 degrees Celsius, all year round cool weather pleasant. In fact, even rainy season or dry season, Phu Quoc still brings new and wonderful landscapes for tourists, so you can set in mind to the book tour or ticket to visit the pretty island.
3. Places for staying
Koh Samui is similar to other destinations in Thailand; there are hotels and resorts for choosing depending on your budget and your Hobbit. For example, if you want to stay near the beach, surely the price of the hotel will higher than staying far on the beach. However, the price for the hotel in Koh Samui is USD$40.
Resort in Koh Samui
Hotels and resorts in Duong Dong Town of Phu Quoc Island are plenty of places to go and some of the most popular places for tourists. Furthermore, hotels in Phu Quoc are quite cheap, just from USD20/day, so tourists can set in mind when planning for traveling to the island. Our suggestion is Phu Quoc Long Beach Resort.
4. Things to see
There are about 60 islands near Koh Samui, all of them are so beautiful in a different way. Some are so famous for travelers and have a population such as Koh Phangan, Koh Tao. Others are just small islands in the Gulf of Thailand that are just like a dot when looking from a far distance. With the breathtaking scenery, unspoiled beaches and ideal conditions for sailing, scuba diving, or relaxing, Koh Samui for a long time is the familiar destination for international tourists.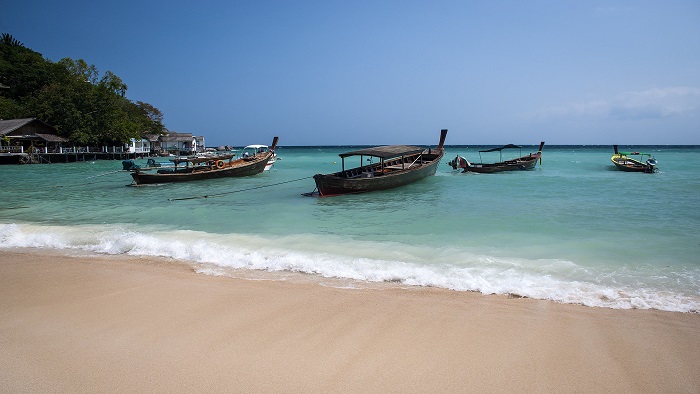 Koh Samui sea
Phu Quoc is no longer a strange tourist destination with travel worms. Being the largest island in Vietnam, Phu Quoc owns the ideal conditions for developing tourism in all forms. The beaches in Phu Quoc are always ranked on the best beaches in the world such as Long Beach, Sao beach. In the sea, it is a wonderful world of coral reefs and fish, so it is very suitable for sea activities such as scuba diving, swimming, boating, and fishing, etc. Phu Quoc has a national park that is home to much native flora and fauna that you can't see anywhere else in the world.
Besides that, Phu Quoc is not only the natural tourist site but also a meaningful historical and cultural site with many sacred religious structures and historical relics, and the most highlight one is Phu Quoc prison which is considered "the hell on earth" in Vietnam war.
Hope that after the post, tourists will have an overview and useful information for traveling to Phu Quoc Island and Koh Samui as well. Furthermore, hope that the post will help tourists deciding easy between two beautiful islands.