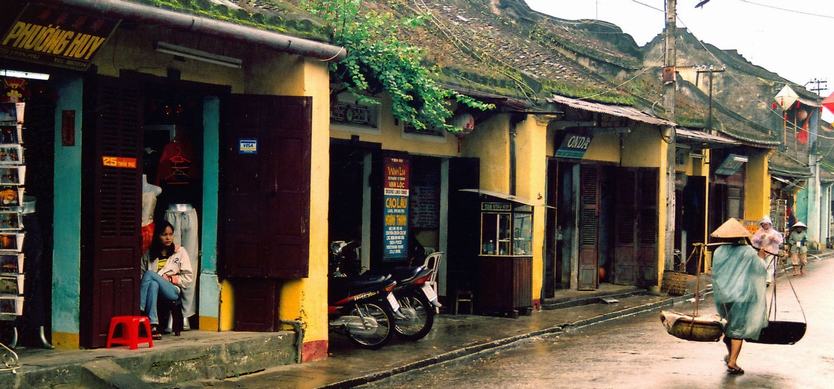 Vietnam is a wonderful country in Southeast Asia with special culture and weather. However, with a tropical monsoon climate, characterized by two seasons of the sun - rain clearly, so that from April to November in the famous tourist areas in Vietnam often appear rain suddenly.
Therefore, tourists when visiting Vietnam always get trouble with the rainy season and want to avoid the season. This post will show you more about when are the rainy season in Vietnam and necessary things when traveling here.
Monsoon season in Vietnam
For easier understanding, we can divide Vietnam into three separate regions: the North, the Central, and South based upon their weather characteristics. The temperature of the whole country is quite constant: hot and humid all year round. It is applied for most parts of the country, except for the north with the cold winter in December and January, and the Central Highlands which is always cooler compared to other places and is said to have the temperate climate.
The monsoon also has a huge impact on the weather; it decides whether that region would rain at that time or not. The Northeast monsoon's effect is from November to April. It brings rain to regions from the northern half of Central Coast to the North; sometimes it can be the cause of torrential rain and hail in these areas. The Southwest monsoon starts from May to October. The North, Central Highland, and the South would face a lot of downpour in this period, while northern Central Vietnam and southern Northwest Vietnam is much drier and has less rainfall.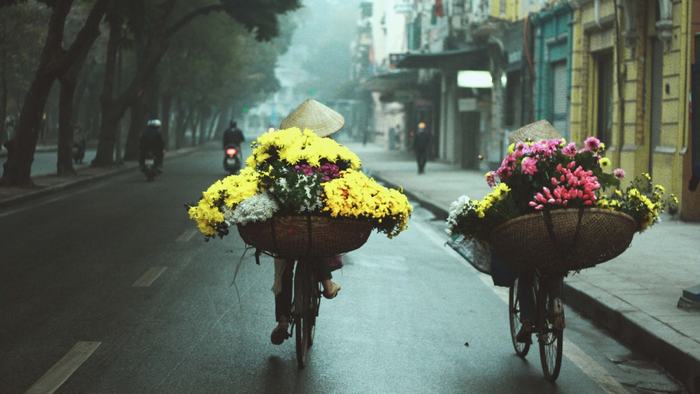 Visit Vietnam in monsoon season
With the annual average amount of 1,500 - 2,000 mm, rain is definitely a crucial factor that you should consider when planning to visit Vietnam. It does not mean that you have to totally avoid the wet season, you just need to pay attention to match with the best time in Hanoi and the suitability of the weather system in your preferable-to-visit destinations.
Notes when traveling in monsoon season
Choosing tours
If you want to travel with a tour guide or tour operator, you should choose the tour carefully when traveling in a rainy season. Although most of the tours in this season have similar destinations to the dry season, depending on the health conditions, you should choose the most appropriate one.
For older travelers, it is advisable to avoid the tours with mountain climbing activities during the whole trip, especially the trans-Vietnam tours. Older visitors can choose from Vietnam holiday 13 days, in cities and destinations with good services. Particularly for young people, the rainy season is the time of many experiences to conquer their own challenges.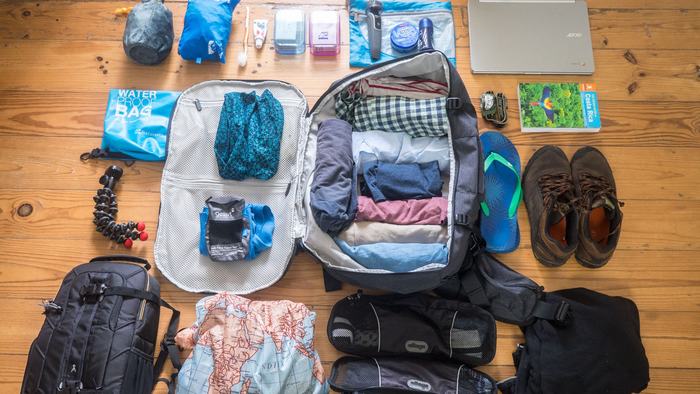 Prepare for the trip
Prepare luggage
When traveling during the rainy season, you should prepare luggage carefully. Remember to buy bags and suitcases made of waterproof material, instead of the cotton. You can also put nylon under and around your carry-on bag.
When it comes to costumes, pack light clothes. Besides, rainwear is an indispensable item when you visit at this time. Also, the umbrella is also one of the necessary items.
Furthermore, if you engage in outdoor activities in the forest, you should take a 4-person tent, lighters, instant noodles or dry meals if you have to stop for the night. If you book tour, you will also need to bring warm clothing and cold medicine to prevent abnormal fever due to the influence of the weather.
For shoes, you should pay attention to the lightweight, the base made of plastic and have good adhesion. You should not wear slippers, sandals with no spines because it can make you slip.
We hope that after reading this post, you can prepare well for your upcoming trip to Vietnam. If you have any questions or need further information, do not hesitate to contact us. Share this article with others if you find it helpful. Thank you!