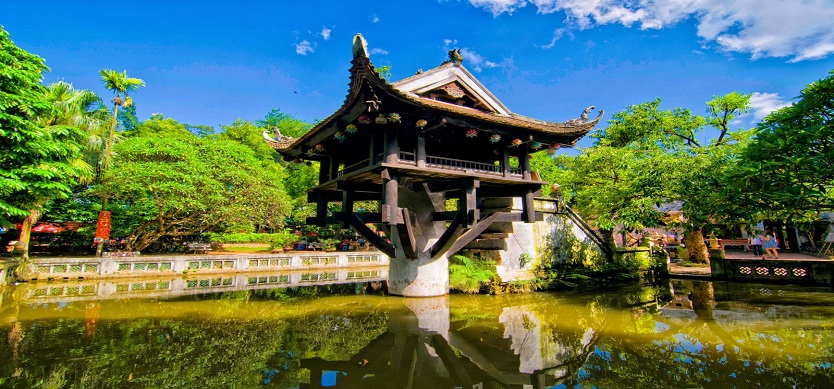 You have heard a lot about Hanoi, places to eat, and top things to do is not lacking in a place with a long history like this cultural capital. Considered to be the number one cultural center of Vietnam, so many people want to have the most perfect trip in Hanoi, so the weather is considered one of the most concerns of tourists.
Overview of Hanoi
With more than 1000 years of civilization, from the beginning of Thang Long Citadel until now, Hanoi has always been the largest cultural centre of the country with tangible and intangible cultural relics. This land has produced a folk culture with many legends, folk songs, proverbs, heroes, celebrities praised by folklore and folk festivals that deeply impact people's spirit.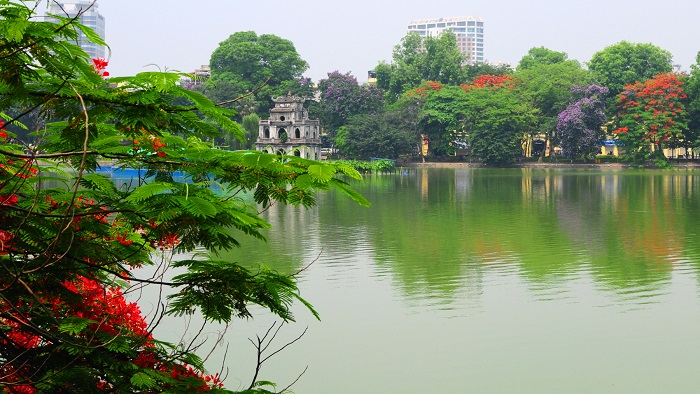 Hoan Kien Lake - The symbol of Hanoi
What makes Hanoi special is that the four directions gather together with different cultures making the culture here diverse and nowhere in Vietnam where there are many cultural villages like Hanoi. The villages along with Buddhist, folk and architecture are scattered throughout the city, making visitors immensely interested in cultural values ​​that exist in a bustling city like Hanoi.
Hanoi, Vietnam - the capital of thousands of civilizations attracts tourists by ancient and peaceful beauty. With famous landmarks such as Hanoi Old Quarter, Temple of Literature, Hoan Kiem Lake and Ngoc Son Temple and Ho Chi Minh Mausoleum, Hanoi is one of the most attractive destinations in Vietnam. However, to have a perfect trip to Hanoi, you need to take notice of Hanoi weather to learn about the best time to visit Hanoi.
Some basic features of Hanoi weather
The climate of Hanoi is characterized by its tropical monsoon climate. In addition, the climate in Hanoi has some features of a humid subtropical climate. The Hanoi climate has a clear difference between cold season and the hot season.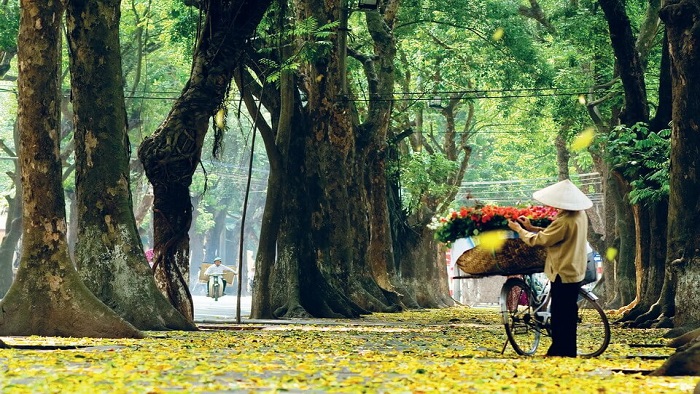 Autumn in Hanoi
The cold season lasts from November to March. In these months, the weather in Hanoi is often cold and dry. Sometimes, prolonged cold spells along with prolonged drizzles. The hot season starts in April and ends in mid-September. The Hanoi weather is usually hot and humid and there are often heavy rains.
Each year, the Hanoi climate can be divided into four seasons: spring, summer, fall, and winter. The weather changes from season to season and each season in Hanoi brings many specific characteristics, which has certain effects on travelling in Hanoi. Therefore, most of the tourists have to see the weather forecast to select a suitable time before starting the trip to Hanoi.
Best time to visit Hanoi
The best time to visit Hanoi is in the autumn, particularly, from August to October. Of these months, September and October are considered the ideal time to travel in Hanoi. At this time, the rain season in Hanoi already ends. The sky is clear and blue; the sunlight is not too harsh. The temperature is moderate and the air is rather cool. All these weather factors create favourable conditions for visitors to have a great trip to Hanoi.
The autumn in Hanoi is very suitable for suburban picnics around Hanoi such as Ham Lon mountain (Soc Son), Ba Vi National Park, Tram mountain (Chuong My), Bat Trang village (Bat Trang), Dong Cao (Bac Giang) Thung Nai lake (Hoa Binh) and Bai Dai beach (Quang Ninh).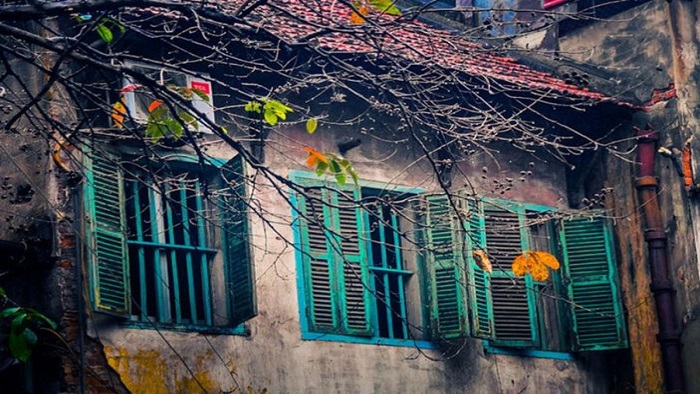 Idyllic beauty of Hanoi winter
If not choosing the autumn to go to visit Hanoi, you can consider planning an itinerary for the Hanoi Discover with kids in the spring (February, March, and April) when the weather becomes warmer. There is little heavy rain, sometimes it drizzles. You almost face few obstacles during the journey to discover Hanoi.
Travelling to Hanoi in the spring, tourists can visit some ancient monuments like Temple of Literature, Hoan Kiem Lake, The Huc Bridge, Ngoc Son Temple, Long Bien Bridge, Ho Chi Minh Mausoleum, One Pillar Pagoda, West Lake and Hoa Lo Prison.
For those who prefer cold air, some months at the end of the year are not a bad suggestion. Arriving in Hanoi at this time, besides famous tourist attractions, visitors can enjoy delicious specialties in Hanoi.
The article above provides you with some information about Hanoi weather. Hope that you can select the best time to visit Hanoi and have a good vacation here.