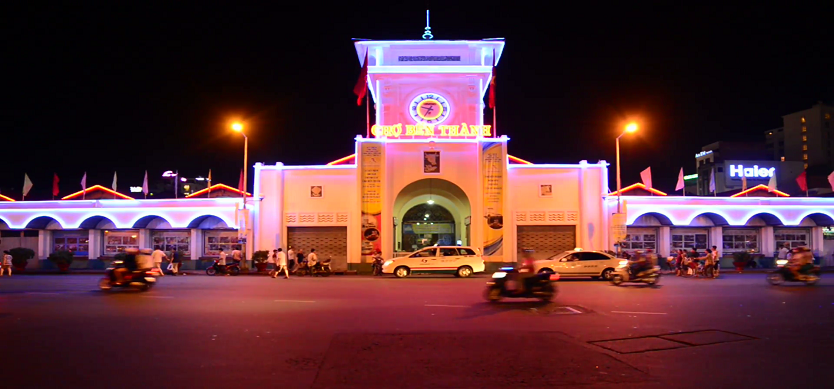 While they may not be as bright and shiny as malls or supermarkets, night markets have their own character and are popular destinations for local people and travellers alike.
For many travellers the day is just too hot to spend shopping, and the cooler night air offers an ideal opportunity to grab some souvenirs, while for locals the evening is an ideal time to meet and gather outside and share a meal or a drink under the stars when taking Saigon excursions.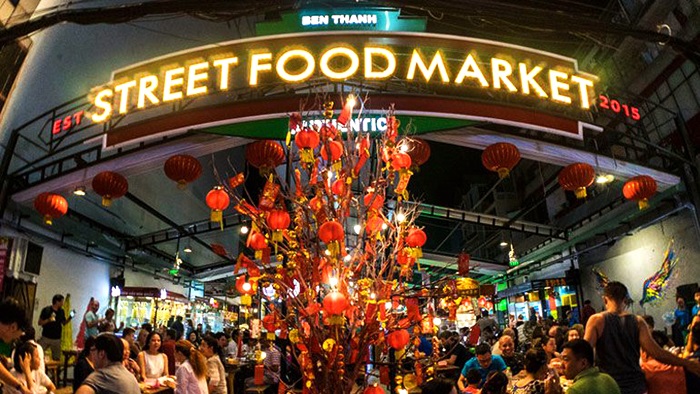 Ben Thanh Night Market - A Glimpse of Saigon
There is an enormous variety of goods on offer including clothes, footwear, hats. hair clips, jewellery, watches..etc The prices are normally cheaper than day markets or supermarkets as the sellers pay less for the rent, so there are some great bargains to be had. As well as the choice in souvenirs, there's also a great range of food, with many street vendors setting up shop to take advantage of the passing trade.
Ben Thanh Night Market
These markets are all within a 20-30 minute drive by taxi from the centre, and offer an authentic glimpse into real, living night markets, but for those who are short of time or energy Ben Thanh is ideally situated in the centre of Saigon and offers a taster of the larger night markets out of town. Although shopping may be limited to souvenirs and tourist tat, there is still a wide choice of food and a great atmosphere.
Ben Thanh night market is packed a wide range of the best dishes in Ho Chi Minh.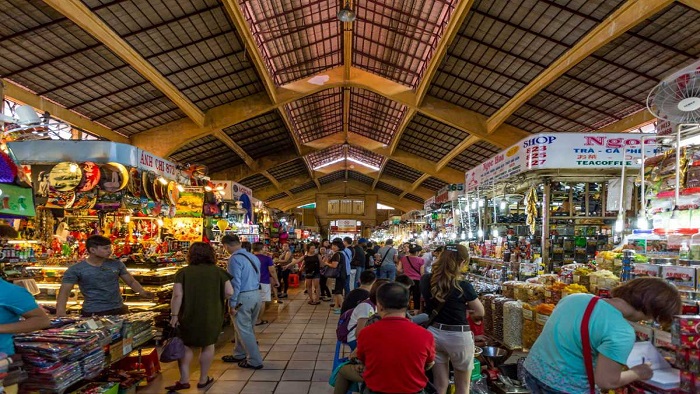 Ben Thanh Night Market - A Glimpse of Saigon
There are at least 20 street-side eateries around the market building, with hundreds of diners gathering to feast on a wide range of the best dishes from all over Vietnam. You may spot 'Bún chả' or 'Phở', delicious noodle dishes from Hanoi, 'Banh Nam', little steamed cakes in banana leaf from Hue, or Bánh xèo, crispy rice pancakes from the Mekong Delta, as well as plenty of other delicacies. You can order delicious fresh grilled seafood, or tasty barbequed pork - with such great choices, you can't go wrong!
One of the best things about eating at Ben Thanh is that you can watch the chef cooking in front of you, and take in every delicious smell and sound, allowing you to enjoy the food with all your senses. The restaurants are also not exclusively tourist traps but offer authentic food and atmosphere - on any night the clientel may be 60-70% Vietnamese families and friends rather than exclusively tourists.
Eating and drinking on the street is very popular in Vietnam, and night markets offer a great window into the life of the city. If you have a chance we highly recommend joining the crowds to eat on the street for an atmosphere and experience that can't be matched by a hotel restaurant.
We hope that after reading this post you can have a clearer look about this lively city. Visit our website to get further information about Vietnam. Share this article with others if you find it helpful. Thank you!