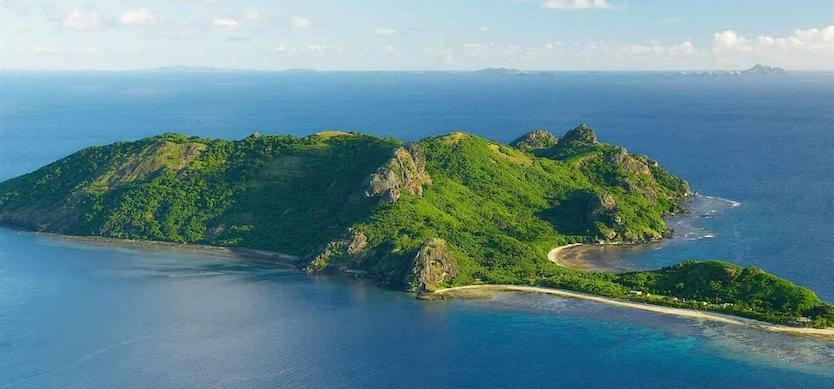 Bobbing clouds, pristine scenery, and fresh air are factors making Con Dao, Phu Quoc and Ba Na romantic paradise for couples and tourists from various regions.
Here you can comfortably enjoy a fantastic Vietnam vacation.
Pristine landscape of Con Dao island
Con Dao is regarded as a tourist paradise in Vietnam. Besides, this island is selected one of the 10 wildest and beautiful islands in the world by the Lonely Planet. It is home to a wide range of beauty spots including preserved national parks, islands with the dense forest and place of refuge for dolphins, turtles, and beautiful coral reefs.
The island owns primary tropical coastal areas with long white sandy beaches and a high-end diverse marine ecosystem. Western sailors knew con Dao island for a long time ago, but up until today, this beautiful island becomes a well-known travel destination. The most impressive experience is watching sea turtles in the hatching season (from May to November).
From a "living hell on earth" controlled by the French colonialism and American imperialism, Con Dao quickly became one of the most charming islands on the planet.
Coming to Con Dao, tourists have opportunities to explore a deeply marked history of patriotic Vietnamese people, to be immersed into a beautiful nature of an archipelago of 16 different small islands, and to enjoy unforgettable moments with blue sea and white sand.
Only a few resorts are constructed in Con Dao town, so Con Dao is quite wild, peaceful and mystical. For this reason, this pristine island becomes the romantic destination for couples who desire to own private space during their honeymoon.
The poetic beauty of Phu Quoc island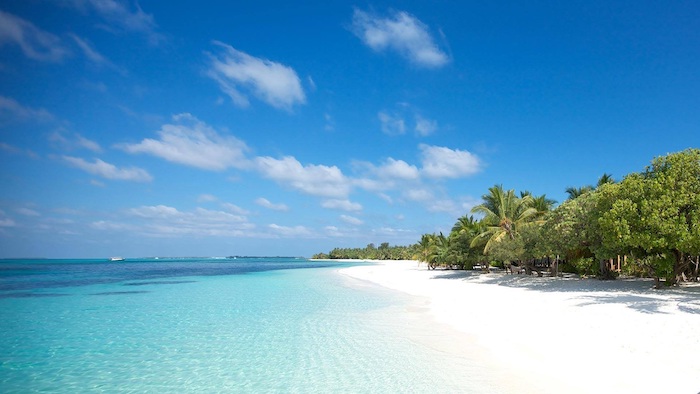 Phu Quoc island beaches
It takes 35 minutes by plane to move from Ho Chi Minh City to Phu Quoc island with immense forests, unspoiled beaches, fresh air and dozens of fascinating landscapes. You can also move to Phu Quoc from the Mekong Delta.
Coming here, you can thoroughly enjoy the nature with exciting activities such as squid fishing, snorkeling, exploring ancient forests, bathing in the stream and visiting fish sauce, rose myrtle wine factories and pearl farms.
In particular, almost no tourists in Phu Quoc want to miss a Phu Quoc natural phenomenon that each flock of fish jumps on the water surface, which makes the surface look like a shower. In reality, this natural wonder can occur any time at any beach on condition that there are no fishing boats nearby.
Ideal space of Ba Na Hill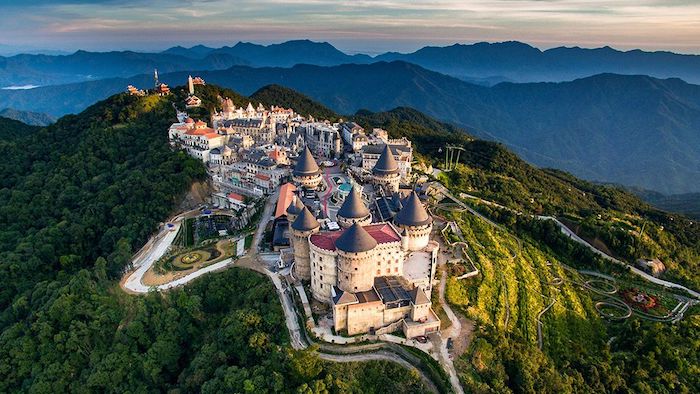 Ba Na Hill
Located 30km from the center of Da Nang city to the southwest, Ba Na Hill - the "Pearl" of Da Nang attracts a large number of tourists by the cooling year-round climate, romantic scenery and many records recognized by the world.
At the height of nearly 1,500m above sea level, Ba Na Hill owns the climate with four seasons in one day and becomes an ideal destination for those who want to enjoy the summer's sunlight, the autumn's cooling air and the winter's fog in a short vacation.
When coming to Ba Na Hill, you will attain the most valuable experiences of watching the panoramic view from the mountain and the picturesque landscape of forests and mountains that are as beautiful as an ink wash painting. Also, many travelers choose to conquer the hazardous mountain by motorbike.
The peaceful beauty of Dai Lai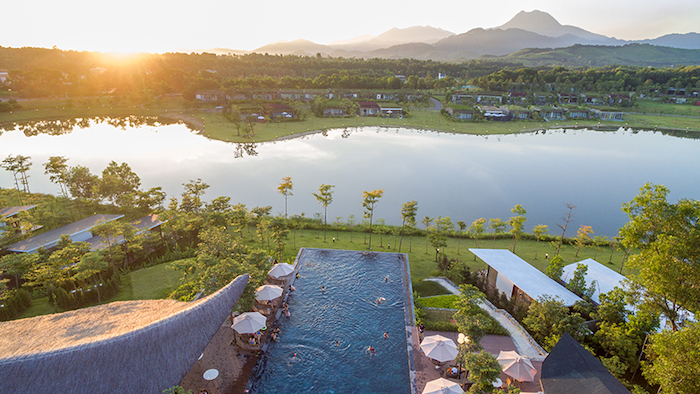 Flamingo Dai Lai resort
Located 40 kilometers from Hanoi, Da Lai brings romantic and tranquil beauty with a vast lake surrounded by hill slopes, eucalyptus leaves, and pine trees.
The resort located in Dai Lai lake is one of the places attracting tourists the most. It is famous for its beautiful scenery and fresh air. The site is a combination of luxury and classic architecture, bringing the impression for guests.
Flamingo Dai Lai resort is based on international standard services of 5-star resorts with gym, club, entertainment area, health care area, bringing satisfaction for travelers when staying here.
Moreover, if you visit this place in the bird nesting season, you will be amazed by hundreds of birds from far away. The lively and peaceful scene also arouses the eternity of marriage and love.
Hope that with our suggestions for the enjoyable vacations throughout Vietnam, you will be able to save the most beautiful time with your friends and family. For further information about tours to Vietnam, don't hesitate to let us know. If you love these places, please like and share the article with others. Thank you.