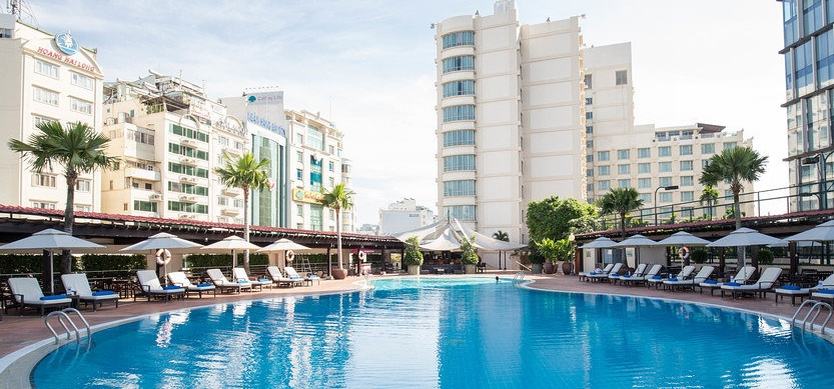 If you are planning your Saigon excursions (in Vietnam) and have not decided to choose any hotels to stay, refer top hotels of Ho Chi Minh City in Vietnam shared in below to have an ideal choice.
New World Saigon
This hotel is located at 76 Le Lai St, District 1, Ho Chi Minh City. New World Saigon, with 552 rooms and apartments, is designed and decorated in European style elegantly and beautifully. The hotel is placed in the bustling commercial centre of the city, near Ben Thanh Market.
Moreover, it takes only about 20 minutes driving from Tan Son Nhat International Airport. Therefore, it is convenient to reach New World Saigon, and travellers also can get easy to visit some popular tourist sites in Ho Chi Minh City.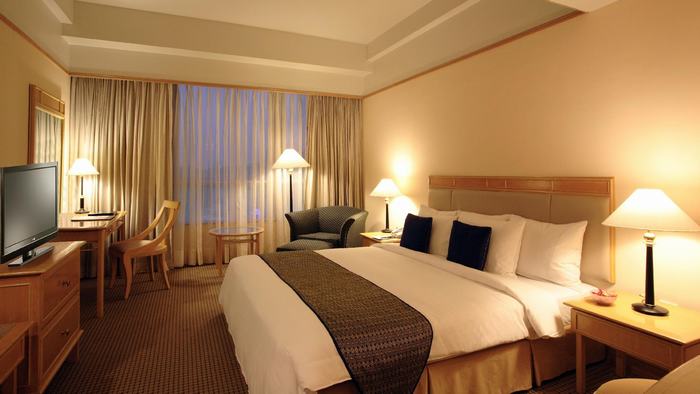 New World Saigon Hotel
Rex Hotel
Situated at 141 Nguyen Hue St, District 1, Rex hotel is listed in the top 10 famous hotels in Vietnam voted by the Tourism Department. This hotel owns 230 international standard rooms with airy space and lovely decoration.
In particular, the hotel is very close to the famous historical sites such as the Municipal Theatre of Ho Chi Minh City (known as Saigon Opera House), Saigon Notre Dame Cathedral, Independence Palace (also called as Reunification Palace).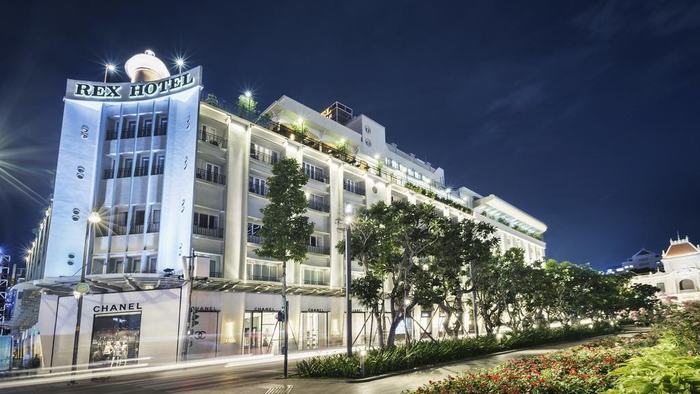 Rex Hotel
Pullman Saigon Hotel
This hotel is placed in 148 Tran Hung Dao St, District 1, Ho Chi Minh City. Built newly in Ho Chi Minh City, Pullman Saigon hotel is the 5-star international standard property. This hotel consists of 306 rooms with different types. Moreover, the special thing is that each room has its own separate style and is equipped with comfortable and modern amenities.
Facilities include all-day dining restaurant, pop-up burger bar, and Mad Cow Wine & Grill with panoramic views of the city. The hotel also has free WiFi, swimming pool, fitness centre, spa and high tech meeting venues able to host up to 500 guests.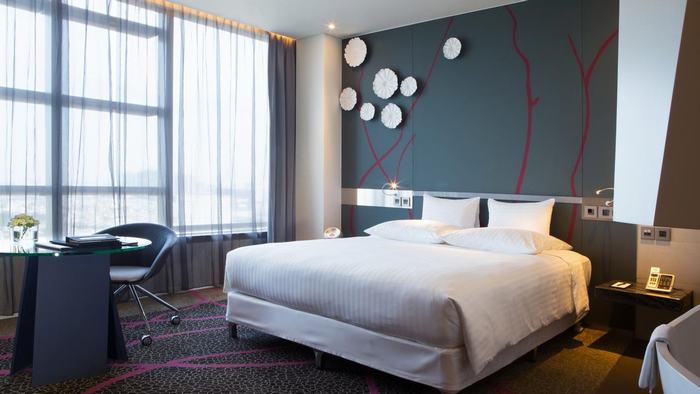 Pullman Saigon Hotel
Majestic Saigon Hotel
One more hotel rated in the top hotels of Ho Chi Minh City in Vietnam is Majestic Saigon Hotel. Located at 1 Dong Khoi St, District 1, Ho Chi Minh City, it is one of the hotels with long history along with the Saigon's history. Also, it is also a symbol of the splendour of this land from ancient times.
This hotel attracts its guests thanks to not only the beautiful pool in the hotel's courtyard, casinos and fitness centre but its recreation facilities such as tennis courts, spa, sauna, massage, etc.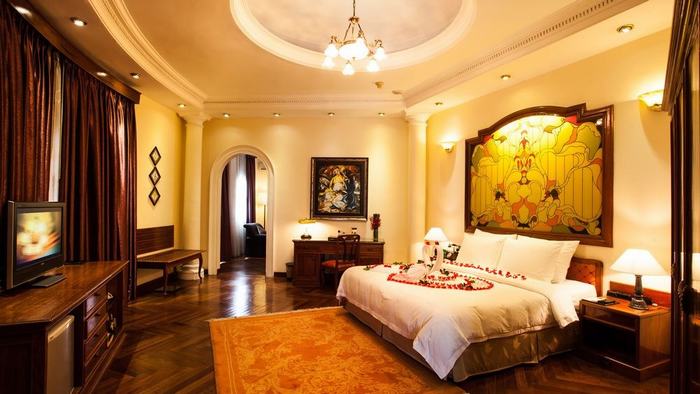 Majestic Saigon Hotel
InterContinental Asiana
The hotel owns a prime location right at the Hai Ba Trung - Le Duan crossroads in District 1. One of the noteworthy highlights of InterContinental Asiana is that it is located on Hai Ba Trung St - a very bustling road. It has 305 rooms decorated with transparent glass.
Besides, the rooms are extremely spacious; are equipped with luxurious and comfortable facilities; have the view overlooking the centre of the city.
Caravelle Hotel
Placed in No. 19 Lam Son Square, Ben Nghe Ward, District 1, it is one of the most famous hotels in the city and also the first 5 star hotels in Saigon. Thanks to its convenient location (opposite to Saigon Opera House), staying at Caravelle Hotel, travellers can be admired the very sparkling and romantic Saigon River scenery.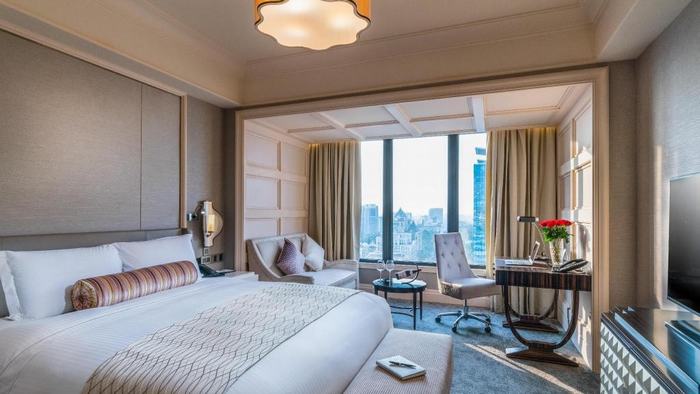 Caravelle Hotel
Elegantly decorated with soothing neutral tones, all rooms are featured with air-conditioning, flat-screen TV, glass-walled windows overlooking the city or Saigon River and 24-hour room services.
With a range of premium restaurants, the hotel will give guests extraordinary culinary experiences. Come to Saigon Saigon Rooftop bar and Martini Bar to have some cocktail or wines.
You can also work out at Caravelle's gym or enjoy a relaxing massage at Kara Spa.
You may concern best dishes in Ho Chi Minh City.
It is noted that the order of these above hotels shared in this article doesn't represent the rank of them. Hope that the list of top hotels in Ho Chi Minh City in Vietnam shared above will be helpful for visitors. For more information about Vietnam Package Tours, you can visit our website. If you have any questions, feel free to contact us. Have a nice trip!