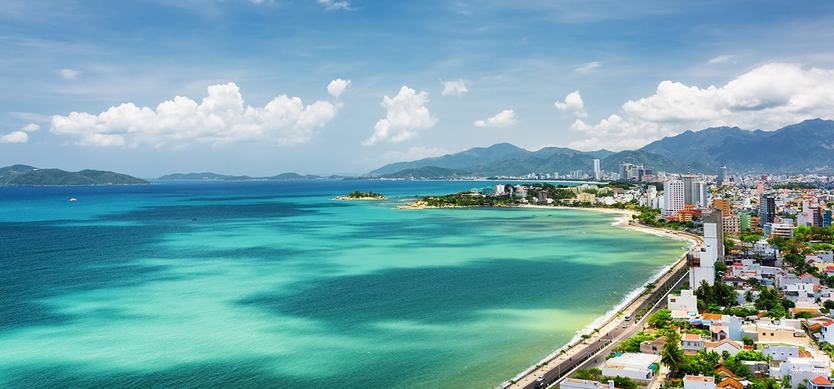 Nha Trang is famous for its clean and beautiful beaches with the sunshine flooding the white sand. Here, we would like to introduce you to the top beautiful beaches in Nha Trang that you should not miss while traveling to Nha Trang.
Doc Let Beach
Doc Let beach is located in Ninh Hoa district, about 50 kilometers from Nha Trang city. The beach still maintains the unspoiled beauty, such a clear and blue watercolor that we can see the white sand on the bottom of the sea. Doc Let beach is surrounded and protected from the wind by islands.
The water surface is always calm and gentle, even on the days with strong winds. Even if you are 100 meters far from the land, the water level only reaches your chest. Inside the coast is the vast casuarina with deep green color, which creates a cool natural wall.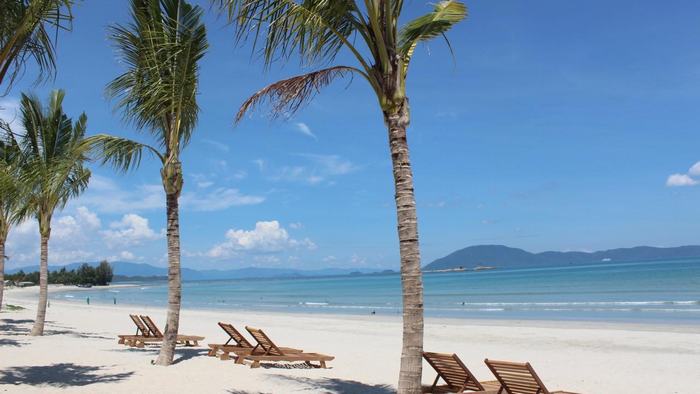 Doc Let Beach
Hon Mun Island
The island is called Hon Mun because, in the southeast of the island, there are high cliffs and dangerous stone walls that form caves, especially the stone here is as black as ebony, which can hardly be found in other places.
According to statistics, there are about 2,000 species of coral and marine creatures around the world while Hon Mun possesses up to 1,500 species. Coming to Hon Mun, you can take part in some activities like diving or take a glass-bottom boat to watch the colorful coral reefs and many species of sea creatures. Also, this is also useful for the observation site for marine biologists, oceanographers and those who desire to learn about the sea.
Hon Mun Island
Hon Tam Island
Hon Tam is located in Nha Trang Bay, 7 km southeast of Nha Trang City, more than 100 ha and also the place voted by the prestigious annual travel magazines as one of the 29 most beautiful bays in the world. Hon Tam is one of Nha Trang attractions, famous for its wild and pure beauty when it is surrounded by blue sea all year round.
This place is calm with a smooth white sand beach and a coastline of more than 1km, very suitable for raising pearls. It is an eco-tourism destination as well as a familiar resort for both domestic and international tourists when coming to Nha Trang.
There is also a wide range of interesting recreational activities such as beach volleyball, flyboard, pearl groping, water motorcycle, banana boat, parachute, free golf or snorkeling to watch corals. For those who are into taking photos, it is an ideal destination thanks to its beautiful natural scenery.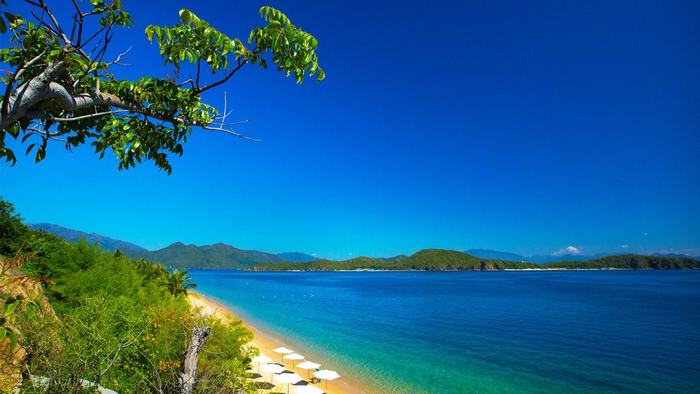 Hon Tam Island
Dai Lanh Beach
Dai Lanh beach belongs to Van Phong Bay, lies between Khanh Hoa and Phu Yen provinces, about 80 kilometers from Nha Trang city and 30 kilometers from Tuy Hoa town.
Dai Lanh beach is still quite wild because it is located far from residential areas, streets, and industrial zones. The beach here has sloping white sand stretching over an immense area. The sand becomes sparkling in the sunlight. The sea is so clear that you can observe the system of marine creatures.
Bai Dai
With the length of one kilometer, Bai Dai is very suitable for outdoor tours, activities such as team building. Bai Dai is home to about 30 restaurants that serve various needs of tourists such as freshwater baths, drinking and eating and clothes rental. Here there are many types of fresh seafood including shrimp, squid, and fish that are caught and processed into numerous dishes on the spot. You can enjoy these dishes at a reasonable price.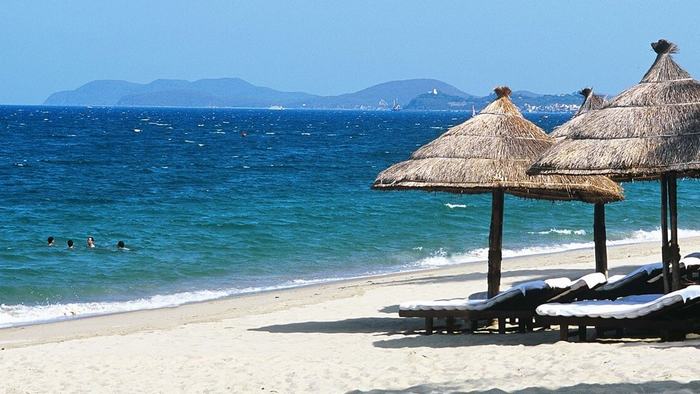 Bai Dai, Nha Trang
Diep Son Island
Diep Son is a range of three small islands in Van Phong Bay, Khanh Hoa Province. To reach Diep Son Island, you have to stop at the harbor of Van Gia town, then take a 45-minute boat. Taking a stroll to discover the islands, it is certain that you will be amazed at pristine beaches with white sand, clear blue water, and stunning hardy sugar cane fields. Besides, you can take a boat to explore the small long-distance islands.
We hope that with our suggestion above, you will have the most memorable moments in the journey to discover the coastal city of Nha Trang. For more information about Vietnam combo tours, you can visit our website. If you have any questions, feel free to contact us. Share this article with others if you find it helpful. Thank you!