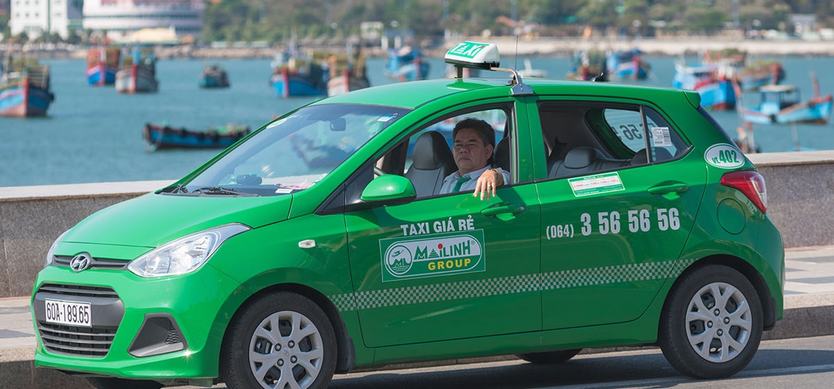 Mekong Delta is one of the popular destination attracting both domestic and foreign tourists. Western tourism is associated with the river and canal system going along with stretching fields; immense riverside orchards and diverse ecological environment so that it is a great place for those who want to find the peace of the countryside and enjoy the simplicity of the local people.
To travel to this place, there are many means of transport for tourists to choose such as the boat, shuttle bus, "xe om" and taxi. If travelers feel comfortable traveling by taxi, take note of the tips for transferring by taxi in Mekong Delta below.
Best time to visit Mekong Delta
May, June, July, and August are in the harvest season of Mekong Delta. If you are keen on exploring orchards and collecting fruits, you should choose to travel to Mekong Delta in these months when considering Mekong Delta Adventure day tour.
September and October are in flood season. In these months, the locals have a bad harvest, and the fields here are flooded with water. However, the water rising high will bring up a lot of shrimp and fish.
In December and early months of the year, you can visit famous flower villages such as Tan Quy Dong village (Sa Dec) and Phuoc Thinh apricot village (Vinh Long).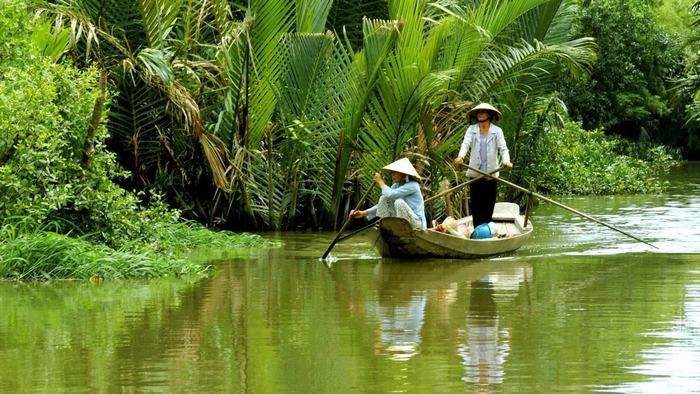 The peaceful scenery of Mekong Delta
Useful tips for traveling in a taxi in Mekong Delta
The fare travelers pay for Uber taxi services or Grab taxi services is quite cheap. Therefore, using these technology taxi services in a long way, tourists will pay a lower price than using one of a traditional taxi. Travelers also don't have to bargain with drivers for prices when using the technology taxis.
Search the addresses and the places travelers want to take visit throughout Google Maps or Maps.me apps before arriving is necessary when traveling there to avoid getting lost. Most taxi drivers in this area cannot speak English well so finding out more information about the route will help travelers get easier to show the divers sites they want to visit.
Learn about the local currency (Vietnam Dong) and remember to carry local cash before hailing a cab. Paying via credit card is not available in the almost taxi in Mekong Delta, so it is necessary to carry cash (Vietnam Dong) through the trip.
Note the numbers to call in emergencies: It is necessary to know who to call when you need the help in emergency case, for example, local emergency number, the hotel where you stay (if any), the company providing the travel package that you purchase an emergency line of your embassy in the country you are traveling.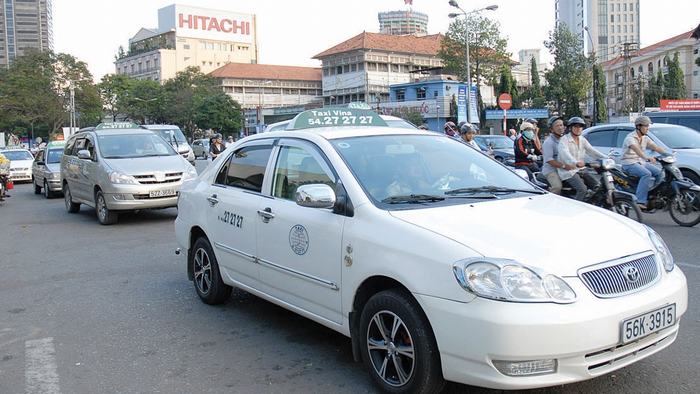 Taxi in Can Tho
Main touristy places travelers can take visit via cab in Mekong Delta
Taxi in Mekong Delta cannot help visitors visit all popular places in this area because the waterway is quite popular in Mekong Delta and there are many touristy sites travelers cannot reach via cab such as Cai Be floating market, fruit orchards, canals, forest and so on. However, it still is a good vehicle to transfer between the popular destinations in the land.
However, tourists still can take visitors to many other touristy places by cab in Mekong Delta, for example, Cao Dai temple, Tan Quy Dong flower village (in Sa Dec, Dong Thap), Truc Lam Phuong Nam Monastery (Can Tho province), Vinh Trang Pagoda (Tien Giang province), Doi pagoda (Soc Trang), Ba Chua Xu Temple (Chau Doc, An Giang), etc.
We hope the tips shared in this article will be helpful for travelers to plan a memorable and safe trip to Mekong Delta. For more information about Vietnam Package Tours, you can visit our website. If you have any questions, feel free to contact us. Have a nice trip!