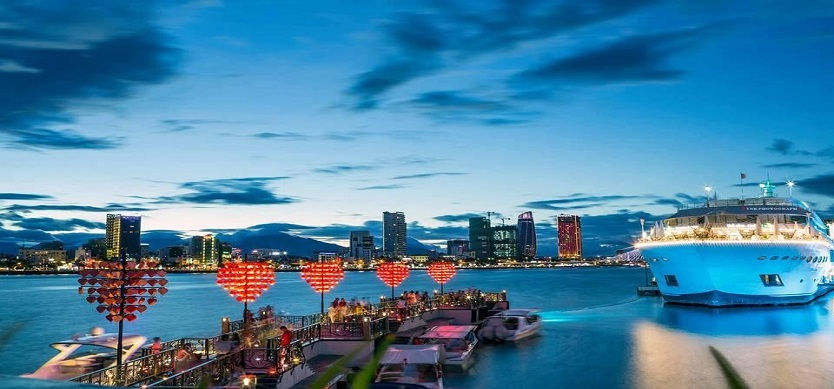 Vietnam is known as a wonderful and imposing country in Southeast Asia. When visiting the country, tourists cannot miss out on the biggest cities in Vietnam which have attracted destinations and delicious foods. Therefore, the post will introduce the biggest travel cities in the pretty country.
1. Da Nang
In recent years, Da Nang has developed many areas such as the economy, tourism, culture, and infrastructure and so on. Especially, these fields are developed regularly, harmoniously and not break the common balance. Furthermore, Da Nang is known as the clean city in Vietnam because environmental issues are very attention and the attention of the departments so the air here is very clean and the streets are less polluted dust.
Besides that, Da Nang is considered as the travel city of Vietnam with a lot of beautiful and wonderful destinations for traveling such as Son Tra peninsula, Ba Na Mountain ecological area, Non Nuoc stone carving village, immersed in blue water and a beautiful sunset at My Khe beach.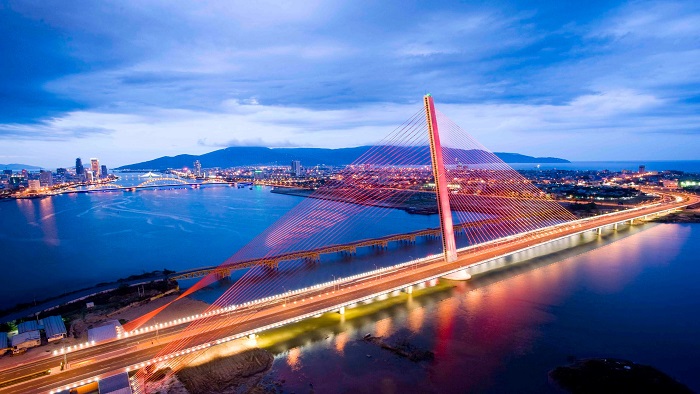 Danang
2. Dalat city
Dalat is dubbed Paris Miniature, is the city in the mist, the city of love, the valley of thousands of flowers, the city of pine forest. With a cool climate, peaceful year-round, poetic space and romantic and many interesting places, Dalat is a destination to attract domestic and foreign tourists to visit or relax.
Located far Ho Chi Minh city about 300 km, Dalat is the best and ideal destination for relaxing. Moreover, the Europeans came here to compare Da Lat as a miniature Paris, with European architecture present in lovely mansions, flower paths, and weeds, with immense pine forests and wrapped around the city. Coming to Dalat, visitors will feel a very poetic and splendid architecture, hidden in the mansion hidden in the tree or brilliant and covered by a flower forest.
In addition to flower specialties, you will be able to admire the scenic or romantic scenery that created the magic for Dalat is a romantic lake Tuyen Lam, Romantic Xuan Huong Lake, to the top of Lang Biang. Furthermore, tourists can visit the unique architecture of Con Ga Church, Truc Lam Zen Monastery, and Da Lat station; enjoy the pristine beauty of Datanla waterfall, and "crazy house" unique house Da Lat. In addition, Dalat cuisine is also a niggle foot traveler.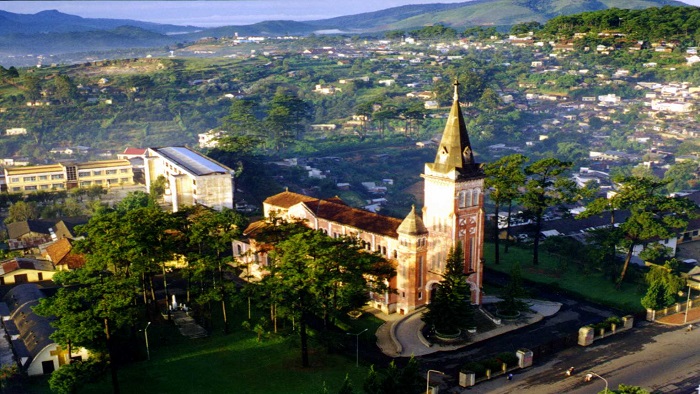 Dalat
3. Nha Trang city
Nha Trang is known as "resort paradise" with the famous tourist attractions and cool climate. Located in the heart of Khanh Hoa Province, Nha Trang is also known as "the jewel of the east" with the offer of nature that anyone can not ignore before beautiful beaches with deep blue sea to the bottom, sandy stretches of mannequin, sunshine of sweet and tender honey like honey, streets in the city are spacious and airy.
Nha Trang beaches tours are white sand stretching mannequin, sparkling in the sunlight like gold honey, blue sea, cool to the bottom and sloping sand. Therefore, when visiting the land, you can visit the famous tourist destinations such as Vinpearl Nha Trang tourist paradise and 4 islands including Hon Mun, Hon Tre, Hon Mot, Hon Tam, Van Phong Bay, Dai Lanh bathing, Thap Ba Hot Spring, Long Son Tu Pagoda and etc.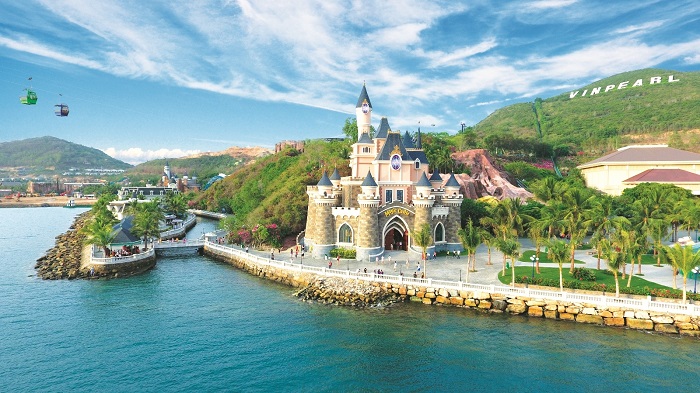 Nha Trang
4. Vung Tau city
Vung Tau is a peninsula in Ba Ria - Vung Tau province, which is a major economic and political center of the Southeast of Vietnam. The pretty city located far 125km from Ho Chi Minh City, so you can catch a bus or car for traveling from HCMC to the land.
The sea around this peninsula is more than 40 km long, making Vung Tau a lot of beautiful and poetic beaches to promote the tourism of Vung Tau. The sea in Vung Tau has blue water, white sand, and sunshine which make visitors fascinated. Beaches in Vung Tau that you can bathe in are safe, such as the front beach, beach resort, beach resort, Thuy Duong beach, Ho Coc beach, O Quan beach, Long Hai beach, Dau beach.
Besides the beaches, tourists can visit famous and wonderful destinations in Vung Tau such as the Church of Vung Tau, Lighthouse of Vung Tau, Linh Son Co Tu, Phat Celtics, Long Son Big House, Nghinh Phong, Cao Dai Vung Tau Temple, Ho May at the top of Lon Mountain and etc.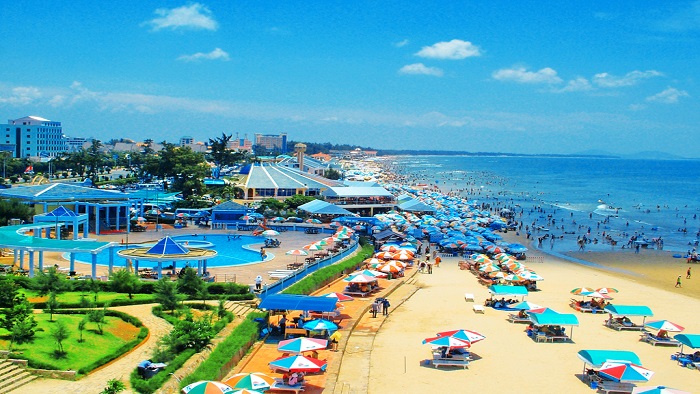 Vung Tau
Hope that after the post, tourists can have amazing and useful things for traveling in Vietnam. If you need more information about traveling, tourists can read more at Vietnam Tour Booking.