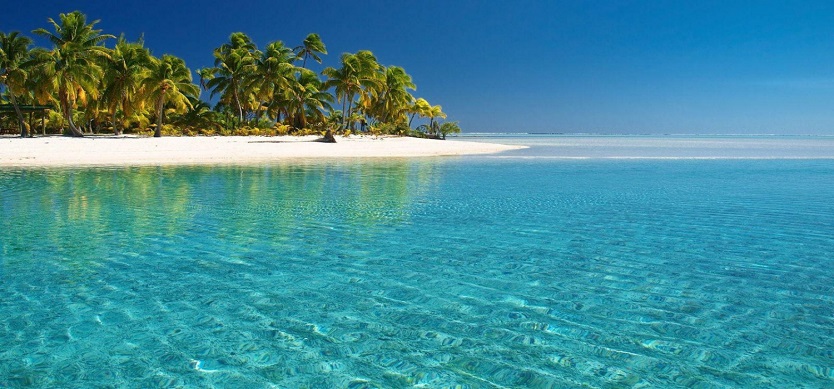 Phu Quoc Island located not far from Cambodia, from the North of the island, tourists can see other islands and land of Cambodia insight. Therefore, if tourists have come to Phu Quoc that wants Cambodia to play via the Vietnam Cambodia tour, there are three types of means to choose from including roads, waterways, and air. It is the reason why the post will introduce how to transfer from Phu Quoc to Siem Reap
1. By roads: Phu Quoc island - Ha Tien - Ha Tien International Gateway (Xà Xía)
From Phu Quoc island to Ha Tien
From Phu Quoc island, tourists have to buy a ticket to Ha Tien by high-speed boat, then through the border to Cambodia. Daily Phu Quoc high-speed boat landing 2 times in the morning and an afternoon trip to Ha Tien with the train time only takes 1h30 minutes. These lines include Ngoc Thanh Speed Boat ticket at 215.000 VND and Super Dong Speed Boat ticket at 230,000 VND.
The pier is about 20km away from the center of Phu Quoc Island. You can take a taxi or bus and pick up an optional motorcycle. If renting car service outside the 7 seats or 16 seat price from 400.000 VND - 600,000 VND.
Furthermore, besides the high-speed boat, tourists also choose Thanh Thoi ferry to transfer to Ha Tien. The high-speed ferry runs this route takes 2h.30 minutes and passenger fare is the only 185,000d. Dock in North Island 35km from the center of Phu Quoc.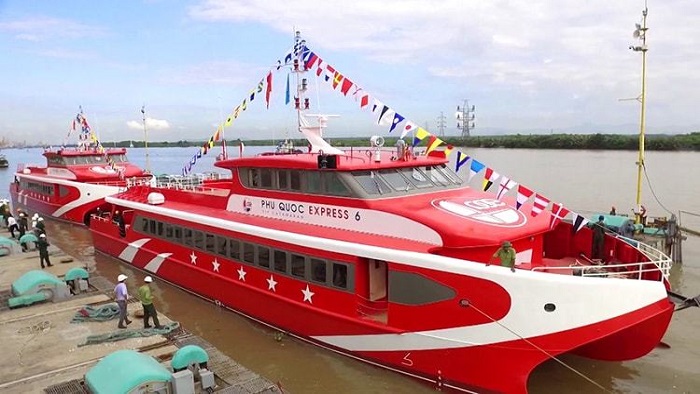 Speed boat from Phu Quoc to Ha Tien
From Ha Tien to Cambodia
Once you have arrived in Ha Tien, tourists can go to Cambodia by bus or rent your own car according to your own schedule. By bus, there are 2 daily trips from Ha Tien to Cambodia at 7 am and 13 pm. This is a bus company with air conditioning, good quality car and running along the line does not stop along the way to welcome guests to rest assured. With the bus service, you will be able to check-in at the gate and have a pickup truck to pick you up at the office if you book your car in advance.
Another way, if you travel with a group of friends, you also can rent a private car with 4, 16 or 29 seats which will you save more price than take a taxi or bus. However, if you want to transfer by private car, you have to book the car in advance and transfer the deposit to the garage to schedule pick up.
2. By air: Phu Quoc island- Phnom Penh airport and Siem Reap
If you don't want to spend a lot of time transferring, the Mekong River flight is the best choice for you.
From Phu Quoc island to Phnom Penh capital
The most popular airline flying from Phu Quoc to Phnom Penh is Vietnam Airlines with the average flight time from Phu Quoc to Phnom Penh is 3 hours 45 minutes with the distance from Phu Quoc to Phnom Penh is 175 km with ticket price equivalent to 4 million VND.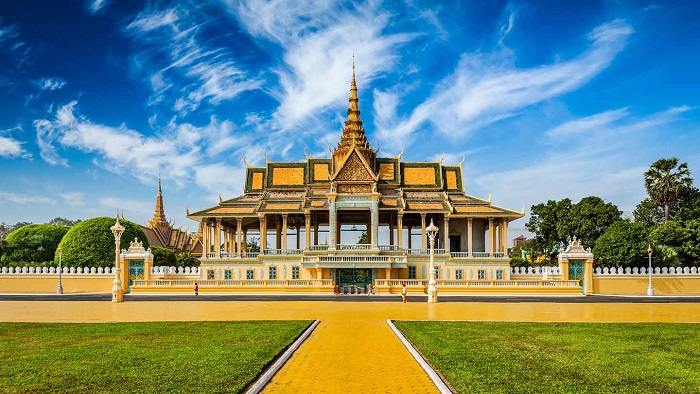 Phnom Penh
From Phu Quoc island to Siem Reap city
These are the first two international routes to Phu Quoc operated by Vietnam Airlines, paving the way for important projects in the development program of Phu Quoc to become the country's major economic zone in the future.
3. By cruise with Phu Quoc Cruise - Sihanoukville – Trat
Jupiter Journey runs from Phu Quoc to Sihanoukville. Next year, domestic and foreign tourists can travel on the sea route from Phu Quoc island to Sihanoukville of Cambodia by boat Jupiter, which can accommodate over 1,000 guests. It is expected that this will be an attractive sea route attracting international tourists, especially European tourists. The new route helps travelers save time to reach attractive destinations in three countries.
From Phu Quoc island, visitors will take about 2 hours 30 minutes by train to Sihanoukville and then take about 2 hours to Trat. However, the problem has not resolved the tripartite is still lack of qualified ships to run on the international sea route, so in the meeting, the parties agreed that after the survey, the party has ships qualified will run before.
In fact, you can easy to choose one of these ways for traveling from Phu Quoc island to Phnom Penh. If you need more information for traveling or this is the first time traveling in Southeast Asia, you can contact or visit website Vietnam Tour Booking to get more.