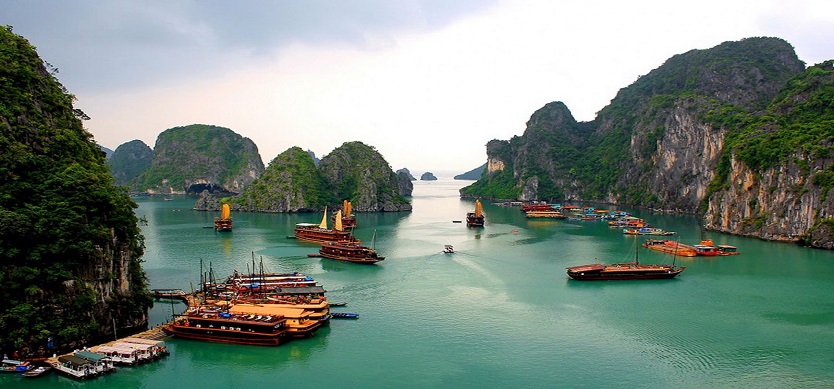 Halong Bay is one of the highlights in the Vietnamese tourist map and also listed as one of seven natural wonders of the world by UNESCO. Traveling this beautiful wonder, tourists can take only one day for exploring Halong Bay. For referring, this article will present for travelers interesting things to do in one day Halong Bay tour.
Climbing Bai Tho Mountain
Bai Tho Mountain is one of the popular tourist places in Halong Bay that travelers should not miss when coming to this natural wonder. Climbing to Bai Tho Mountain, tourists will have the opportunity to enjoy quiet, airy and poetic space as well as unique Halong bay views from above.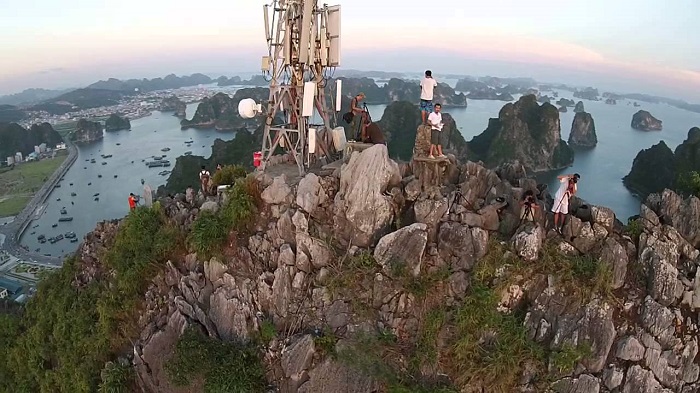 Climbing Bai Tho mountain
It just takes about 50 minutes to reach the peak of Bai Tho Mountain. Anyone coming to there will be overwhelmed by its majestic and poetic scenery and the stone-carved poetry.
Visiting Sung Sot Cave (Surprise Cave)
Sung Sot cave is situated on Bo Hon island in the center of Halong Bay. It is one of the top beautiful and large cave of Halong Bay. The road to reach Sung Sot cave is winding under the green foliage of the forest with the crooked stone steps.
The cave has two main compartments. The first one has wide compared to that of a big theater and is covered with stalactites, stone statues shaped like elephants, seals, raspberries, etc. The second one has different scenery with the wide capable of containing thousands of people.
Taking a Halong cruise
Taking a cruise to explore Halong bay is one of the popular things to do one day Halong Bay tour. Just standing on board, tourists can be admired all the beautiful and majestic scenery of this bay. That sounds really amazing. There are many types of cruises operating in Halong Bay that you can choose depending on your traveling budget. But, taking a Halong cruise tour is a must-do thing because it is the best way to admire the fairytale beauty of Halong Bay.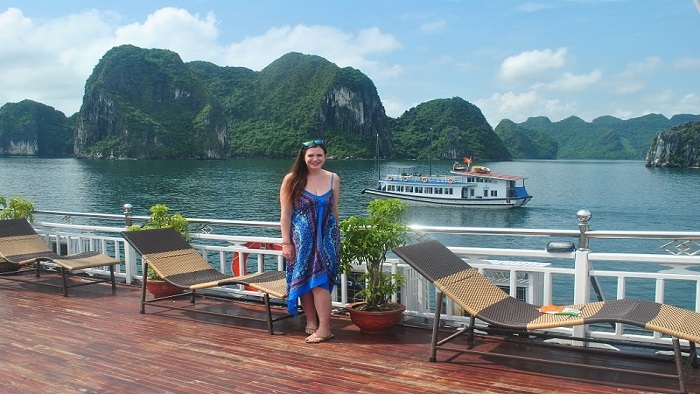 Enjoy Halong Bay on cruise
Traveling Ti Top Island
This island has a steep seashore and a moon-shaped sandy beach. Its sand on the beach is washed by the seawater all year round so it is always clean and white. Going to the shore to bathe and climbing to the top of the mountain to behold the bay from above are popular activities for tourists on this island. Restaurants, kayaking, swimwear for rent, water motorbike and parachute for rent are available in Ti Top island.
Tasting Halong foods
The Halong's cuisine is unique and varied that is not inferior to any tourist places in Vietnam. If choosing to explore Halong's cuisine by yourself, travelers can take the visit to Halong's streets selling delicious street foods and fresh seafood.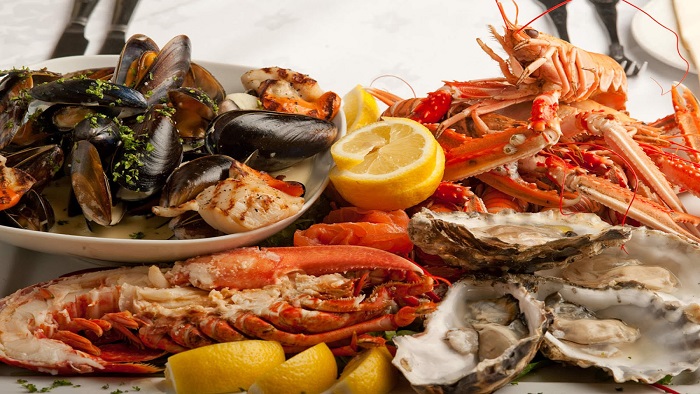 Halong seafood
Taking a cruise, tourists can enjoy seafood or any Halong foods in order. Fried squid, pancake rolls with fried squid, roasted "sa sung", octopus and many other kinds of seafood are favorites of almost tourists coming to Halong Bay. Having a party of seafood on a cruise is also one of the most interesting things to do one day Halong Bay tour.
It is noted that the Halong - Ha Noi, Halong - Haiphong bus routes are available for your convenience from 7 am to 11 pm daily. The bus is also a convenient and reasonable mean of transportation to have a trip to Halong Bay.
Hope that travel tips we shared above will be helpful for your coming trip to Halong Bay. Let's come to Halong Bay to enjoy the fairytale beauty that is dubbed the masterpiece of nature. If you have any questions, don't hesitate to contact us via Vietnam tour booking. Thank you and have a nice trip!