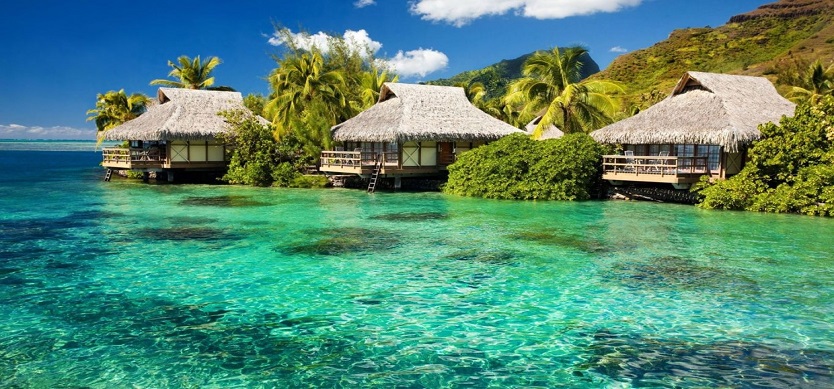 Vietnam is an amazing country in Southeast Asia with the long coastline which is home to many beautiful natural wonders.
From terraced fields carved into sloping hills, limestone caves, clouded peaks, and miles of white sand beaches will satisfy the hearts of young travelers.
Therefore, the post will introduce the best places for traveling in Vietnam to all readers and travelers.
Cat Ba
Cat Ba is the most beautiful island in Hai Phong, with Lan Ha Bay is one of the most beautiful bays on the planet. Half of Cat Ba is a lush green national park and is a haven for those who wish to come here to kayak out to the open sea, where there are waves to watch. You can also go back to the pristine islands of Lan Ha Bay for swimming. Furthermore, for those who love scuba diving, you can use a mask or a scuba diver to dive. Visitors can also visit the Monkey Island (Cat Sand) where there is fun or visit the beauty of Cai Beo Fishing Village.
Dalat
Dalat has cool weather and is an ideal holiday resort in the South, where the French colonial architecture and green pine forests. Once famous for its attractions such as Valley of Love, Than Tho Lake, Hill of Two Tombs, Elephant Falls and so on.
Da Nang
Located in the South Central region, Da Nang has mountains, plains, and sea. The famous tourist attractions in Danang include Ba Na tourist resort, beautiful beaches, and Asia's largest indoor Fantasy Park. This modern river city at night looks extremely seductive; especially the lights in the area of the Dragon Bridge illuminate a corner of the sky. In addition, Da Nang has many landscapes as fascinating Hai Van pass, a primary forest in Son Tra peninsula and Ngu Hanh Son.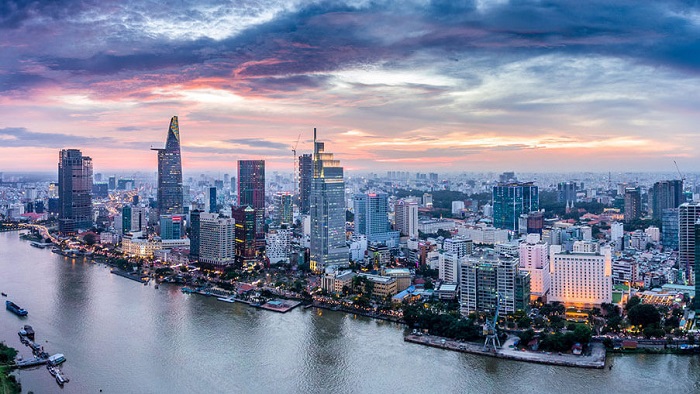 Best places for travelling in Vietnam
Phu Quoc island
Located in the south of Vietnam and the nearby Gulf of Thailand, Phu Quoc Island is a desert and still not fully exploited. The clear blue beaches like Sao Beach and Bai Dai with beautiful sunset will satisfy tourists love the sea.
Ha Giang
Ha Giang is located at the forefront of Vietnam, where there are many high Rocky Mountains and streams, with Tay Con Linh peaks (2419 m) and Kieu Lieu Ti (2402m). The village is hidden in the mountains are the favourite destination of visitors love exploring and trying to find the traditional values. When visiting there, visitors can see the traditional products of the mountain people, which are embroidered towels, cloth bags, dresses with brilliant patterns. Tourists can attend the highland market with poetic. Points of interest that can be listed are Dong Van, Thac Tien, Ha Giang Water Park, Yen Minh pine forest, Tay Con Linh
Ho Chi Minh City
Ho Chi Minh City is known as the largest economic, political and cultural centre in South Vietnam. There are museums marking the war against France and the United States, parks, and shopping centres, on the outskirts of the city also have outstanding attractions such as the Cu Chi Tunnels, Mangroves Can Gio and Thu Duc Stork Garden. However, the flooding of rain and traffic jams during peak hours is probably the biggest minus of this city. Therefore, if you are not in a hurry, you can sip a coffee at a waterfront restaurant while waiting. Take Saigon excursions to know more about this vibrant city.
Halong Bay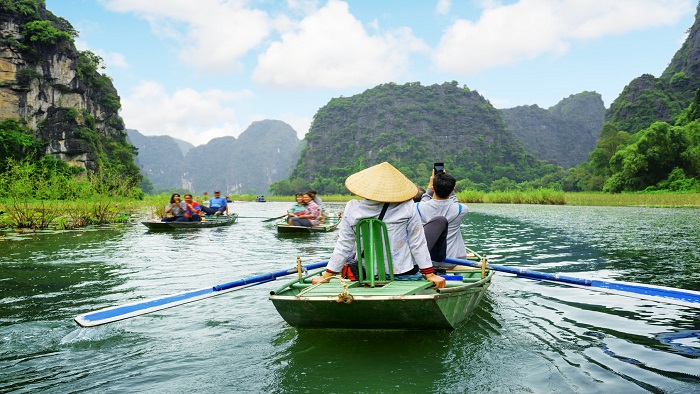 Best places for traveling in Vietnam
If you have the chance to Vietnam, you do not spend the time to visit Halong Bay; it means that you do not travel to Vietnam before because Halong Bay is considered as the "must-see" destination in Vietnam. Halong Bay has been recognized by UNESCO as a World Heritage Site since 1994.
Each morning when the sun is shining, tranquil blue water has become ever more magnificent by the limestone wonders of the islands. Guests can hop on the luxury yacht to feel the natural scenery, the majestic surrounding. Some highlights include Halong Bay, Con Coc Island, Ti Tung Island, Ngoc Vung Island, Sung Sot Cave, Thien Cung Cave, Dau Go Cave and Bai Tu Long Bay.
We hope that after reading this post, you can plan your Vietnam trip easier. Visit our website to get further information about this beautiful country. If you find this article useful, please share it with others. Thank you!