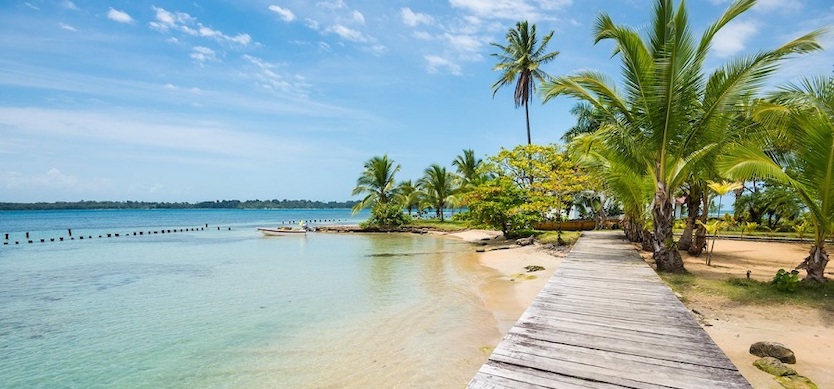 In reality, Danang has many unspoiled beaches such as Non Nuoc, Nam O, My Khe, and Bac My An. Please read the article below to obtain more knowledge of the best beaches in Danang Vietnam.
Non Nuoc beach
Non Nuoc beach is located in Hoai Hai ward, Ngu Hanh Son district, Danang city. It spreads a large area like a blue arc lying along the foot of Ngu Hanh Son mountain. The beach has a gentle slope, calm waves, and white sand. Coming here, in addition to taking a rest, having a bath and enjoying fresh seafood, visitors can go to visit Marble mountains, Non Nuoc fine art village and taking a boat cruise on the Co Lo river.
In particular, the casuarina forest that has been existing for many years plays a role as an ideal place to relax, camp and picnic. Perhaps almost no one is forgetful of great experiences during the moonlit night when they lie on the beach, listening to the sound of nature from the waves and the hills.
My Khe beach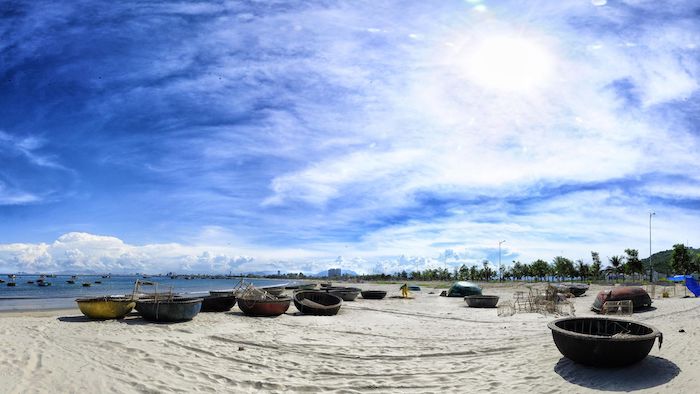 My Khe beach
My Khe beach is located in Phuoc My ward, Son Tra district, Danang city. Like Hoi An beautiful beaches, this beach is voted one of the most attractive beaches in the world by Forbes magazine. My Khe is characterized by the coastline stretching up to 90 meters, smoothy white sand beaches, blue seawater together with high-class hotels and resorts.
My Khe is famous for its long white sandy beaches, calm waves, blue water all year round, and poetic coconut trees surrounding the sea, suitable for a beach holiday at any time of the year.
If you come to Danang beaches, stop by My Khe and get up early to catch the sunrise here. You will feel the rustic yet extremely sparkling natural beauty like a painting.
On My Khe beach, there are many tourist activities for you to take part in such as diving to watch coral reefs, boat racing and performing flash mob.
Bac My An
Bac My An is situated in Bac My An ward, Ngu Hanh Son district, Danang city.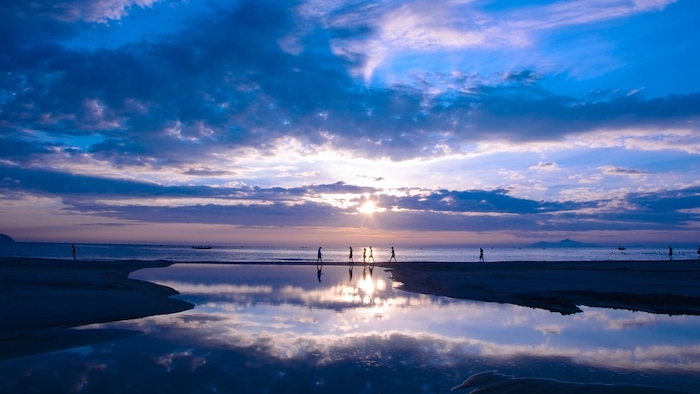 Sunrise on Bac My An beach
Located 7 kilometers from the center of the city, Bac My An has a 4-kilometer coastline, fine white sand, clear blue waters, and luxury resorts. There are five beautiful beaches here including T18, My Da Dong 2, My Da Dong 3, Bac My An, and an area of Furama hotel.
After having the coastal road of Son Tra - Hoi An, around this beach, there are many 5-star resorts built here. Bac My An beach has become well-known by tourists as an international beach resort.
Tourists coming to Bac My An beach, depending on their circumstances and financial ability, can choose a suitable resting place for themselves. If you have plenty of money, you can register to stay in Furama tourist area. If you want to go to affordable places, let's choose mini-hotels and motels around the area.
Nam O beach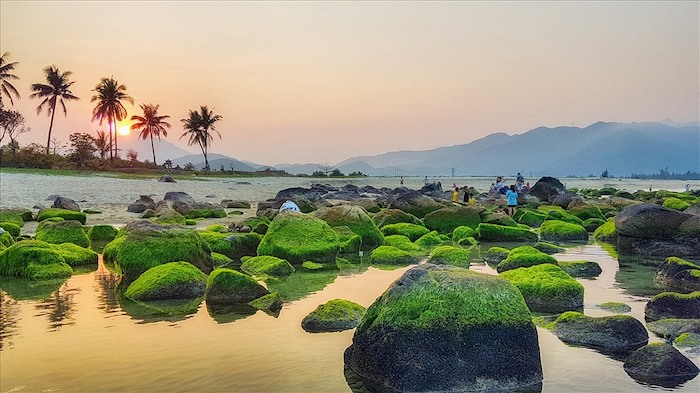 Nam O beach
Nam O beach is located in Hoa Hiep ward, Lien Chieu district, Danang. The beach is 17 kilometers from the center of Danang city to the northwest. As what the local people said, the name of Nam O means the south of O district.
Nam O beach has a gradual slope and runs along the mountain foot. The landscape here can compare with an ink wash painting. It is featured by the mountain casting a shadow on the blue water, white sand and sparse beach morning glory.
From Nam O beach, tourists can move to Son Tra peninsula by mountain road or travel to the west by boat to visit the village of Ka-Tu ethnic minority in Hoa Bac commune, Hoa Vang district.
Son Tra peninsula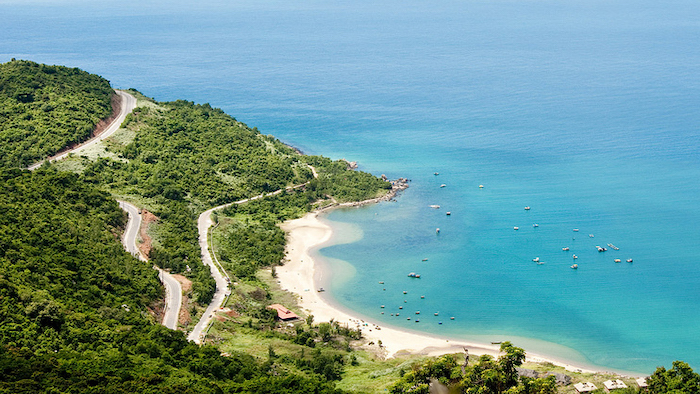 Son Tra peninsula
Son Tra peninsula is considered the "jewel" of Danang tourism with winding roads and diverse flora and fauna. The peninsula is located in Tho Quang ward, Son Tra district with an area of 4,439 hectares of land. It has a long, clear blue beach all year round.
The coastal area of Son Tra peninsula has 3 famous beaches, including Bac beach, Nam beach, and But beach. Some of the fascinating activities to engage are exploring the ancient forest with abundant flora and fauna, admiring magnificent coral reefs on the seafloor, and sailing a coracle for fishing.
It will be a great pity if you visit Danang without having a beach trip. Please do not hesitate to plan for a Danang beach trip to attain extraordinary experiences. For further information about tours to Vietnam, feel free to contact us or visit our website. Like and share the article with others if it's useful for you. Thank you.