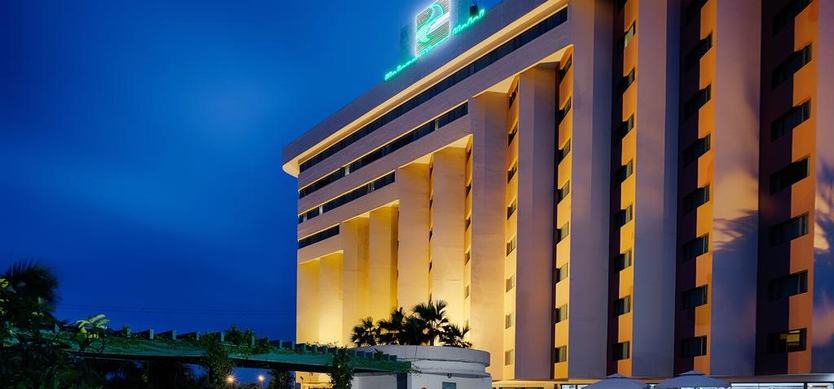 Top tourist spots to visit, things to do, must-try dishes, how to travel and where to stay in Halong Bay are common questions for any tourists when planning a trip to this famous bay.
Halong Bay has long been known as one of the tourist destinations captivating not only the domestic tourists but foreign tourists. This bay owns the magnificent beauty of white sand beaches, exotic islands, and beautiful caves so coming to Halong Bay; travelers will have a meaningful and exciting trip. However, not all visitors can't afford to rest in luxury hotels. Therefore, this article will present some types of good accommodations in Halong Bay for referring.
Bai Chay area
The price of booking at hotels located on the shores of Halong Bay in Bai Chay is quite high: 600,000 – 700,000 VND/ night in the lowest season and 900,000 – 1,400,000 VND/night in the average price. In the holidays, even if travelers do not book in advance, the rooms in Halong hotels will be full very quickly because the number of both domestic and foreign tourists in those days increases dramatically.
The period from April to July is the high tourist season in this bay, so the price of the room is pushed up very high in those days. Paying about 2 million VND per day, tourists can book a well-equipped room with a beautiful bay view.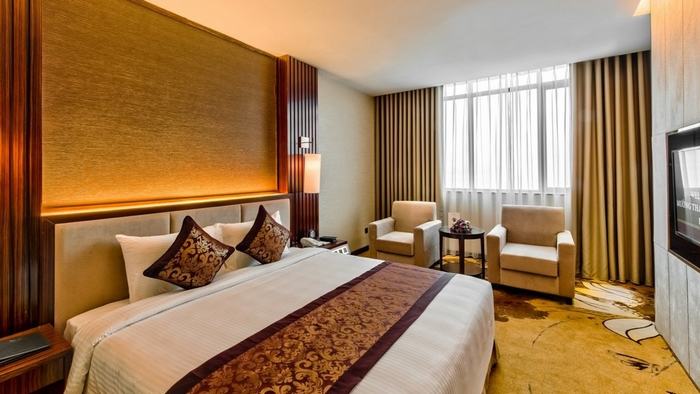 Muong Thanh Luxury Quang Ninh Hotel
Top choices for hotels in Bai Chay area:
Muong Thanh Luxury Quang Ninh Hotel
Galaxy Halong Hotel
Phoenix Hotel Halong
Halong Palace Hotel
Halong New Day Hotel
Hon Gai area
Where to stay in Halong Bay to save money is a common question for the backpacker. Hon Gai area is a good choice for them. The price of the guesthouse in Hon Gai is slightly lower than that in Bai Chay. In the Hon Gai area, the cost of renting a room is only about 250,000VND – 300,000 VND per night. However, just a few tourists choose to book the room in this area because they have to take the bus, taxi or "xe om" if they want to stay in the Hon Gai area. It is quite inconvenient and costly.
The Confetti Hotel
Marina Homestay Halong
Halong Boutique Hotel
Paradis Hotel
Hung Vuong Hotel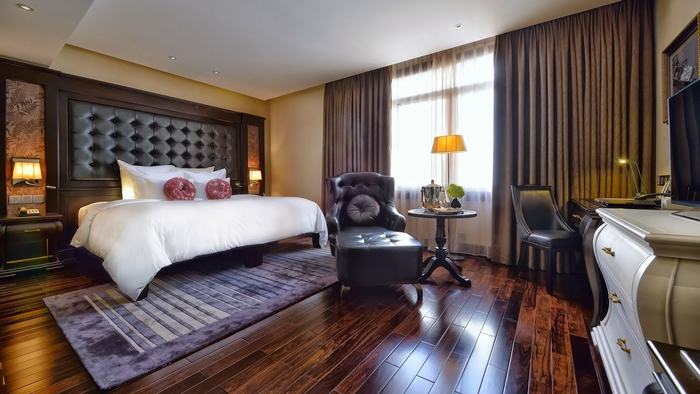 Halong Boutique Hotel
Staying on a cruise
Taking a private Halong Bay cruise and have a night on the bay would be an excellent experience for any tourists when going to Halong Bay. There are many types of Halong Bay cruises, from low prices too expensive costs, available in the bay. Travelers can rent a boat by joining with other travelers or renting the whole ship. The overnight cruise on the Halong Bay is quite beautiful, well-equipped and safe. Having an overnight cruise in this bay, visitors can experience taking a bath on the beach at night, fishing squid, relaxing on the sundecks and enjoying the magnificent scenery of the bay.
There are many types of Halong cruises for choosing. A 3-star cruise seems to be a nice option because of having a reasonable price, nice and cozy furniture. Before arriving, travelers should book a room in advance to find out a suitable cruise with the planned itinerary. The sails in this bay usually have free programs for children under the age of 6 on the holidays.
It is noted that tourists should consider the weather before booking or arriving because all the cruises will be canceled if it is about to have storms. Lightweight luggage is recommended when boarding.
Top 5-star cruises in Halong Bay
Paradise Elegance Cruise
Victory Star Cruise
Pelican Halong Cruise
Bhaya Cruise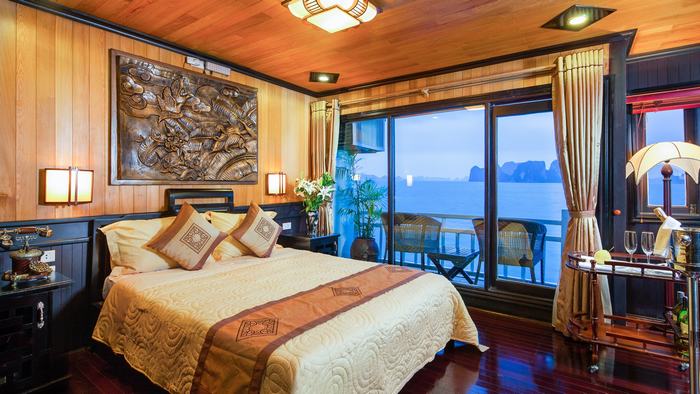 Victory Star Cruise
Top 4-star cruises in Halong Bay
Azela Cruise
Gray Line Halong Cruise
Halong Silversea Cruise
Halong Glory Legend Cruise
Top 3-star cruises in Halong Bay
Legacy Cruise
Majestic Halong Cruise
Imperial Classic Cruise
Halong Apricot Cruise
Hope that the above tips will be helpful for travelers to know more about where to stay in Halong bay and have a great trip to this beautiful natural wonder. You can visit our website to get further information about Vietnam Package Tours and leave any questions. Share this article with others if you find it helpful. Thank you!