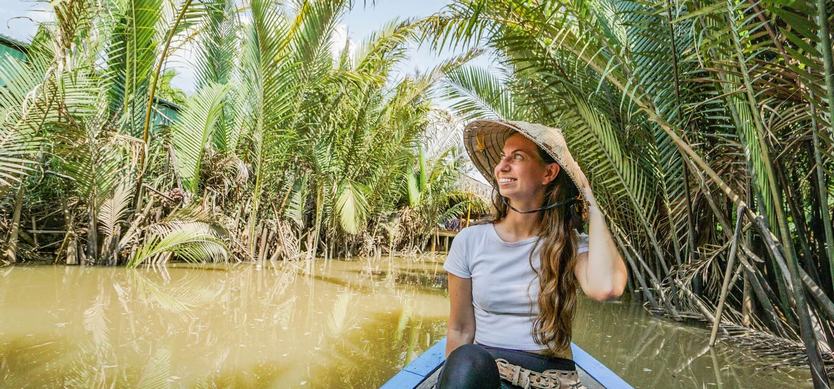 Mekong Delta is a well-known tourist destination in Vietnam with its immense fruit orchards, a large river with busy floating markets and peaceful daily life of the locals. To explore and enjoy this beautiful place completely, the article will present what to do in Mekong Delta and some travel tips when coming to it.
Taking a boat trip to travel small canals
Making a boat cruise on waterways and rowing sampan through small canals is a great way to explore the wild beauty of Mekong Delta. The main terrain in Mekong Delta is canals and surrounded by the river, so this place is an ideal place for tourists to experience the daily life of the locals. The cool breeze along with the folk song on the boat will give visitors an unforgettable impression. Sailing through the creeks and river will help travelers feel the whole of a very simple, peaceful Southwest.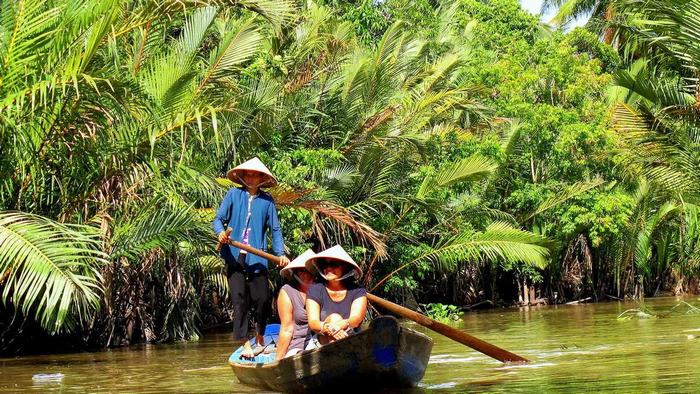 Boat trip in canals
Visiting floating markets in the Mekong Delta
It is one of the most exciting answers to the question "what to do in Mekong Delta." When it comes to the Southwest, it is common to think of the floating market with the boats carrying fruits thick interweaving. Also, the warm and hospitable local people always express visitors with a gentle smile. Cai Rang floating market (Can Tho) and Cai Be floating market are highlighted in Mekong Delta for taking a visit.
Visit floating market
Visiting and taste fresh tropical fruits in the orchards
Depending on the season, tropical fruit orchards may have different fruits. However, the ripening fruit season in the West is usually in the summer (around June, July, August). Coming to the fruit gardens in Mekong Delta, travelers can take a visit to some famous fruit orchards including in Cai Be, Vinh Kim orchard (Tien Giang), Cai Mon (Ben Tre), Vinh Long orchard, My Khanh (Can Tho).
Traveling these lush orchards, tourists have an opportunity not only to enjoy the green space of immense orchards but taste fresh fruits as well.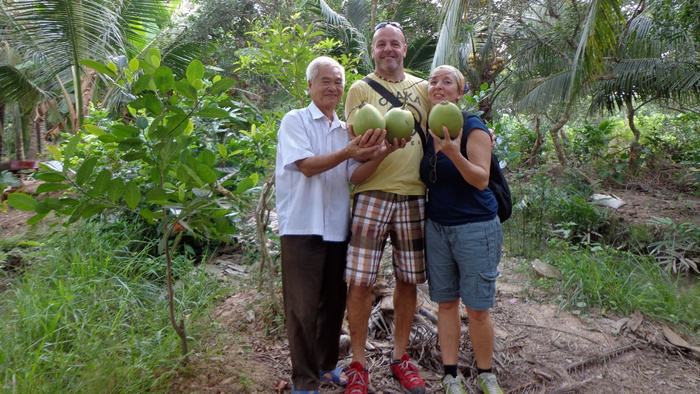 Visit orchards
Listening to folk songs
It is a typical folk art form in this land. In the middle of the large river and rich gardens, folk songs become the indispensable spiritual food of the people. In particular, visitors will have a more exclusive feeling when enjoying the songs on a full moon night or when sailing on the river.
Enjoying diverse cuisine
When it comes to the Mekong Delta, it will be a shortcoming without mentioning its cuisine with fresh ingredients. Although the dishes are processed, they still bring the attractive taste that cannot be found anywhere else. Grilled snakehead, rice with sesame salt, fish sauce hotpot, noodle sauce are all specialties that tourists definitely have to enjoy.
Although these dishes are extremely popular, tourists can enjoy the most delicious dishes in only the Southwest because of rich natural ingredients and the cooking skill of the locals.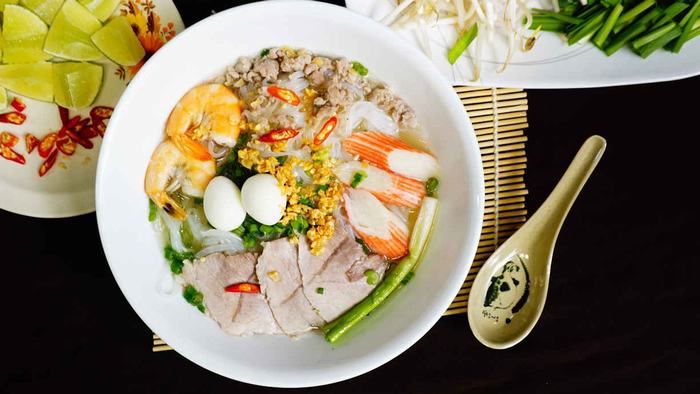 Delicious noodles soup in Mekong Delta
Taking a visit to the bird sanctuary
There are about 30 large and small bird sanctuaries in Mekong Delta including in the province of Tien Giang, Ben Tre, Vinh Long, Tra Vinh, Dong Thap, Can Tho, An Giang, Ca Mau and Kien Giang. The most popular site of these bird sanctuary is Tram Chim National Park.
We hope that after reading this post, you can plan your Mekong river cruises trip more easily. If you find this article helpful, please share with others. Do not hesitate to contact us if you have any questions. Have a nice trip!