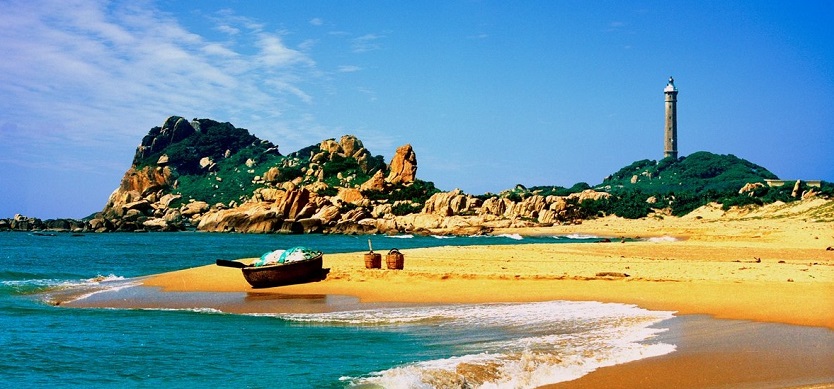 "Sleepless town" would be a generous description of the fishing towns of Phan Thiet and Mui Ne on Vietnam's beautiful central coast. While beaches, sand dunes, kite surfing, and lighthouses offer plenty to do during the day, the area's nightlife isn't quiet. We polled our Phan Thiet insiders to see what there is to do once the sun goes down. Let's check it out for a wonderful Vietnam tour.
Streetside Seafood
Located on the stretch of road between Phan Thiet and Mui Ne, there are dozens of streetside seafood restaurants that come alive at night. They all feature live seafood, usually in tanks, in front of the restaurant. Each has a market price (not on display, so you have to ask about each one individually) and a widely varying selection of fresh fish, crab, shrimp, molluscs, lobster… you name it. We even spotted some lizards, snakes and crocodiles in the mix.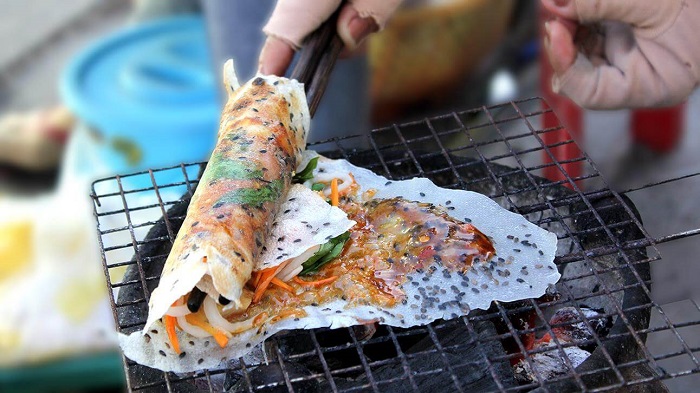 Food stall
Unlike the Phu Quoc night market, there's usually not very much bargaining with the price, so you'll have to choose a restaurant based on its selection and atmosphere. The Vietnamese name for the area is "bo ke" (pronounced: burr care) or "embankment", as the restaurants are right on the edge of the man-made seawall.
Start by choosing what kind of seafood you want and how much of it you want (in weight). Feel free to point to the exact animal(s) you want. The restaurant staff (who usually speak English, Vietnamese and even Russian), will then weigh it for you.
The price includes cooking, and you can pick your preferred style, whether it's a crab in tamarind sauce or shrimp steamed in beer (both pictured above).
Other options include deep-frying, steamed with ginger, sauteed with vegetables, and more. Choices are only limited by your imagination and the skill of the kitchen. The usual condiment is simply salt and pepper with a squeeze of lime. Rice, vegetables and drinks can be ordered separately.
Refined Dining at L'Oceane Restaurant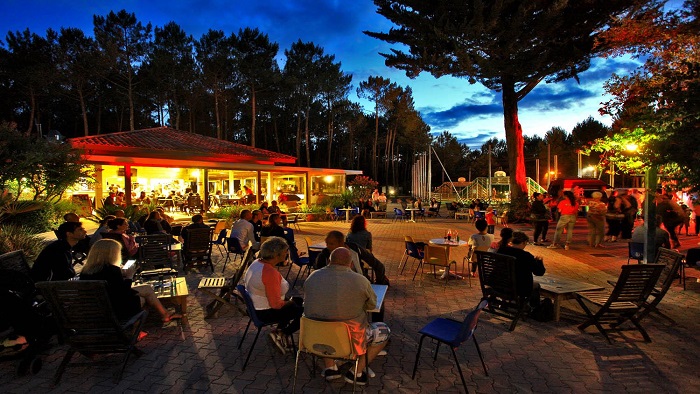 Dining at L'Oceane Restaurant
If street food isn't your scene, L'Oceane Restaurant overlooking the sea at Victoria Phan Thiet Resort & Spa makes for a wonderfully elegant after-dark venue. Its covered open-air terrace with high ceilings invites ocean breezes and the sound of the waves breaking below while the deep ochre walls and vintage ceiling fans recall the understated glamor of Indochina.
Taking advantage of Phan Thiet's bounty, L'Oceane specializes in the freshest of seafood, grilled to order or served up in a spicy Tom Yum-style hot pot with fresh local vegetables.
The a la carte menu features elevated versions of Vietnamese favorites like Pan-fried sea bass in a sweet and sour sauce and banana bud salad with beef.
Expat Eclectic at Tropical Minigolf
The 18-hole Tropical Minigolf (97 Nguyen Dinh Chieu) might seem an unlikely nightspot, but the restaurant/bar behind the golf course turns into an expat watering hole in the evenings. Expect a thatched-roof tiki bar atmosphere where the local expat community lets loose to an eclectic soundtrack of lounge or disco or whatever the French owners feel like playing.
The night we visited, a lederhosen-clad Austrian duo played spirited Oktoberfest favorites (and a sax-backed version of the 1980s hit "I'm So Excited!"). Tropical Minigolf serves an eclectic menu of Vietnamese, French fondue and Indian-inspired dishes to accompany the usual range of juices, shakes, lassis as well as cocktails (at around USD 5) and spirits at this family-friendly venue. Minigolf is available until 10:30 pm.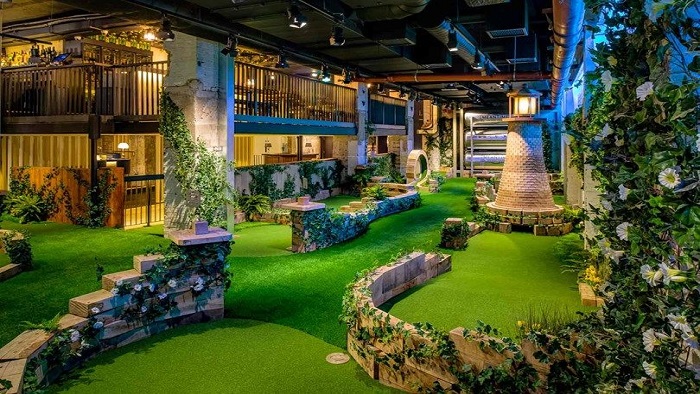 Tropical Minigolf
Dance the Night Away at Dragon Beach Lounge
At the end of the row of seafood joints is Dragon Beach Lounge (120/1 Nguyen Dinh Chieu), the place to be any night of the week after 10 pm. Expect a young, fun, inclusionary vibe with backpackers making up the majority, and Vietnamese tourists / local expats rounding out the crowd. A DJ spins techno-dance into the wee hours of the night. The lounge is spacious with lots of seating areas, both indoors and out on bar stools and upholstered sofas.
When you're tired of dancing, grab a friend and head to the row of beds and sofas lined up right up against the embankment looking out to the sea with the waves crashing in. Happy hour and ladies' nights are common.
Phan Thiet at night is very alive with many exciting activities, so keep your energy to have a fun day and night in this tourist town. If you need any question about Vietnam combo tours, feel free to contact us. Thank you!