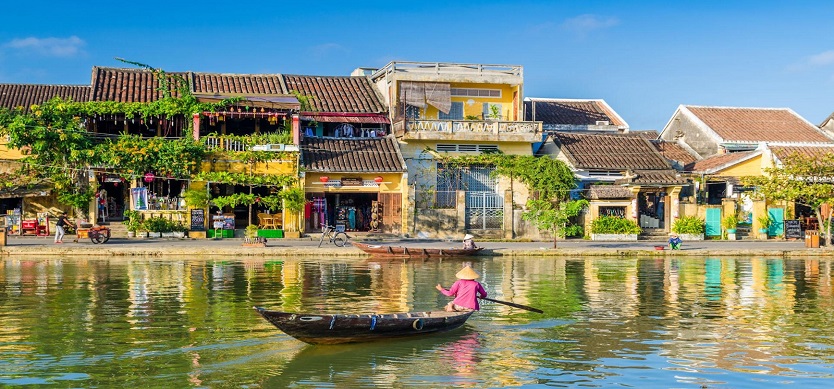 With Hoi An old town tours, cycling around the old town, dropping flower lights, enjoying specialties ... are things you should try to feel the world heritage site in Quang Nam.
1. Cycle to explore the old town: the quarter is not too broad, stunning ancient architecture is the reason why many travelers choose the bicycle as the main means to explore Hoi An.
2. Eat a cup of sweet gruel roadside: Hoi An is famous for sweet corn gruel, sweet green bean gruel, sweet black bean gruel, sweet lotus seed gruel... These dishes are not expensive and have sweet and pleasant taste.
3. Have breakfast in markets with local specialties: Morning dishes include Quang noodles, cao lầu, water fern cake ... After eating, you should walk around the market to discover the local fruits and vegetables, folk cakes ...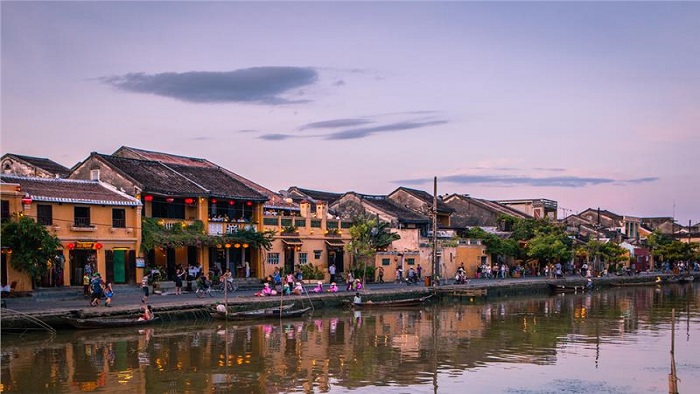 20 experiences you remember forever in Hoi An
4. Enjoy the world's most delicious bread in Hoi An - Phuong's bread. Here the bread has small shape, and tapered ends. Ram meat is the main ingredient. Highlights of Phuong's bread is the delicious and special crumb which does not lose the taste of the cake after 2-4 hours.
5. Drink coffee at street shops: The coffee of these shops is usually contained in low glass cups. Milk coffee is usually divided into 3 levels including milk, coffee and ice. When drinking, visitors stir lightly so that they dissolve.
6. Cloth in the old town: Many tourists travelling to Hoi An affirmed that clothes sewed here are beautiful. Just a few hours after you ask, tailors will finish sewing the clothes you like. Even if you can not wait, just leave your measure and address, the shop will send the product to your hands.
7. Swim on Cua Dai beach and enjoy fresh seafood. Additionally, you can also go to beach in the evening to watch the shimmering beach under the oil lamp.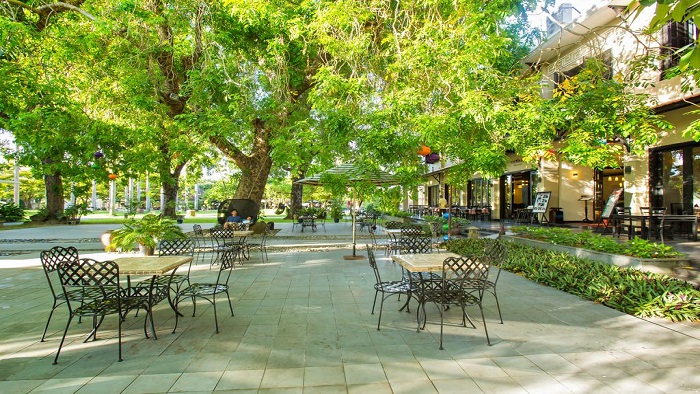 20 experiences you remember forever in Hoi An
8. Read book in An Bang Beach - one of the beautiful pristine beaches of Vietnam voted by CNN.
9. Take a boat on the Thu Bon River, see the gorgeous sand dunes, smell the scent of rice, watch mountains ... Also in evening, you can have dinner with friends, sing and play the guitar on a boat floating on river. This is also an interesting experience.
10. Visit Tra Que vegetable village, learn the characteristics of local vegetables, watch the cows graze or join fun buffalo riding services .
11. Visit Kim Bong carpentry village in Cam Kim, far away Hoi An a boat trip. Here, you will hear story of the artisan telling that his father were invited by Nguyen kings to the capital to build and renovate the building.
12. Explore Cam Ha flower village - a traditional flower village of Hoi An. Coming the village, you will feel local people graceful, lovely and hospitable.
13. Travel to Thanh Ha pottery village far away 3 km from Hoi An. In 16th-17th century, Thanh Ha was famous for pottery, and terracotta. At that time, Thanh Ha's products are exchanged throughout almost of provinces in the central.
14. Thanh Nam fishing village is also one of the traditional villages in Hoi An. Here, you can sightseeing both the fishing village and Cua Dai beach by a boat or a basket boat.
15. Go to Cu Lao Cham Island - a group of islands in Tan Hiep, Hoi An City, far away Cua Dai beach 18 km in the east. It is known for charming beaches, ancient buildings, coral reefs and many species of valuable seafoods.
16. Stroll around the ancient town: From 17 pm daily, the main street in the old town are attached a restricted table for vehicles. Places to visit include Tran Phu Street, the Japanese bridge, Nguyen Thi Minh Khai street, Nguyen Thai Hoc Street, Bach Dang street, Phung Hung old house, Quang Dong Assembly hall, Chinese assembly halls ...
17. Enjoy the dishes in small markets along the river on sunset: The main dish here is cao lầu, mango bread, Quang noodles... There are not many dishes in menu, the quality of cuisine is not special, however, many tourists choose this place for eating and watching the flow of people.
18. Drink coffee in the bar with river views. During the day, tourists will have time to watch the old houses, or can ride leisurely cycle. At night, tourists will have chance to see lanterns, flower boats, bustling flow of people ...
19. Drop flower lights: On 1st and 15th of the month, Hoi An organizes the flower light festival. However, the flower lights are sold on most of the days of the month. You can buy, and drop across the river to the wish.
20. Take photos: Main color of the old town is warm yellow so whether you choose to shoot in any style, the photos are beautiful and soulful.